This is a stressful time, but you'll have support as you start to make decisions for the treatment of a brain tumor.
Learning you have a brain tumor can be scary. You may have a lot of questions. But you have people on your health care team to help.
It's normal to feel afraid. Learning about your tumor and about your treatment options can make you feel less frightened. Learning as much as possible about your tumor and your options also helps you work with your health-care team to make the best choices about treatment.
Working with your health-care team
Your team will likely include these specialists:
A neurologist, who specializes in treating problems with the brain or nerves.
A neurosurgeon, who performs surgery on nerves or the brain.
A medical oncologist, an expert in treating cancer with medicines (chemotherapy).
A radiation oncologist, who specializes in treating cancer with radiation.
Your doctors and the other members of your health care team will answer any questions you have. They'll help you through each of the steps you'll take before, during and after treatment. Your team will let you know what tests you need and the results of those tests. They'll guide you in making treatment decisions and help prepare you and your loved ones for what's ahead.
Learning about treatment options
To decide the best course of treatment for you, your team needs to know as much as they can about you and your brain tumor. You will need to have tests done.
You may decide that you want to get a second opinion to help you choose a treatment. Your health-care team can help you do this.
What to consider in choosing brain tumor care
When considering where to get treatment — or where to get a second opinion — ask hospitals and surgeons how many doctors they have who are specifically trained in the specialities that deal with brain tumors.
Vanderbilt University Medical Center's team includes neuro-oncologists, doctors who study and treat cancers affecting nerves and brain function. The VUMC team includes surgeons who only perform operations within the skull and who are dedicated primarily to brain tumor surgery. Other specialists also focus on neurology and brain tumors, including a Neuro-ICU unit, neurology rehabilitation, neuro-trained nurses, specialty pharmacists, and others.
At Vanderbilt, the team works together to create a thorough, specific and personalized treatment plan for every patient. From the moment you schedule your appointment, the physicians and staff are available to help every step of the way. This team-based way of working is one of the reasons why Vanderbilt is a world-renowned brain tumor center.
VUMC is an academic medical center. This means doctors are also scientists who research brain tumors and how to treat them. The team is expanding clinical trials. Vanderbilt has the only academic neuro-oncology (brain and nervous system cancer) program in an eight-state region, and the team strives to provide care to patients from all over the Southeast.
Getting support
Coping with a tumor can be very stressful. Talk with your team about seeing a counselor for extra support. They can refer you to someone who can help you and your family. You can also visit support groups with other people coping with tumors. Ask your health care team about local support groups.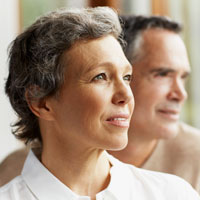 With a brain tumor, the first step you take is important. Vanderbilt's expert team works together to provide a precise diagnosis, second opinion consultations and the most effective treatment options, working with Vanderbilt experts across other disciplines. For more information, call 615-258-9236.