Learn about the benefits and who should join.
Whether you're new to breastfeeding or are in the process of breastfeeding your second, third or fourth child, a breastfeeding support group may be of benefit. Plus, sharing your own experiences may help another parent with any issues, concerns, or challenges.
Dr. Danielle Hendrick, an OB-GYN with Vanderbilt Center for Women's Health in Pleasant View, shared more about the benefits and what to expect from a breastfeeding support group.
What happens in a breastfeeding support group?
A breastfeeding support group typically has a designated facilitator who helps ensure that everyone's voice is heard. A support group should also allow people the freedom to share their experiences and concerns without the confines of a rigid meeting structure, Hendrick said.
Parents can discuss any challenges or successes and receive support from others who are having similar experiences. A group is intended to foster camaraderie by celebrating triumphs, offering a safe space to vent frustrations, and providing constructive advice or feedback when needed.
What topics are discussed in a breastfeeding support group?
A breastfeeding support group covers a range of topics, including latching, pumping, breastfeeding supplies, milk storage, traveling, weaning and more.
"I feel like pumping is a job itself," Hendrick said. "So preparing women before they show up to work that first day on how to use it and how to fit it into their schedule is a whole topic."
Who should join a support group?
Often new parents are the ones joining a breastfeeding support group, but all are welcome. "I would really encourage moms who have done this before to participate, too," Hendrick explained. "Not every baby will breastfeed the same, and a parent could still benefit from the information."
"If you've breastfed before and had success, make sure and let people know. But also if you've had issues, that's helpful to hear, too."
How a baby latches, digests and interacts during breastfeeding all play a role the overall breastfeeding experience, she said, and each child is unique. Hendrick shared an example from her own breastfeeding experiences. "My first pregnancy was one baby, and my second pregnancy was twins," she said, "and the breastfeeding journey was completely different."
Sharing one's own experience can offer support to others who are facing similar challenges and let them know that no breastfeeding experience is perfect. "If you've done it before and had success," Hendrick said, "make sure and let people know, but also if you've done it before and had issues, that's helpful to hear, too."
While breastfeeding support groups often focus on the breastfeeding parent, Hendrick encourages all parents to attend. "Having partners involved in this could also be beneficial," she said, "because they often are trying to figure out ways they can be helpful in what can be a very difficult, frustrating process."
Where to find a breastfeeding support group
Ask your OB-GYN or lactation consultant for recommendations of breastfeeding support groups in your area. In Nashville, for example, Vanderbilt University Medical Center hosts Grow and Thrive: A Breast Milk Support Group that meets on Tuesdays from 3 to 4:30 p.m. and offers free valet services.
Some support groups may also meet on Zoom, which can be helpful if getting to an in-person session is difficult. "Video could be helpful to show someone how your baby's trying to breastfeed," Hendrick said. "Sometimes things can be evaluated by just watching you and your baby interact."
Online resources can foster community and support. Also, the Tennessee Breastfeeding Hotline operates 7 days a week, 24 hours a day to connect breastfeeding mothers, caregivers, family members and others seeking information on breastfeeding with trained lactation consultants and counselors: 855-423-6667.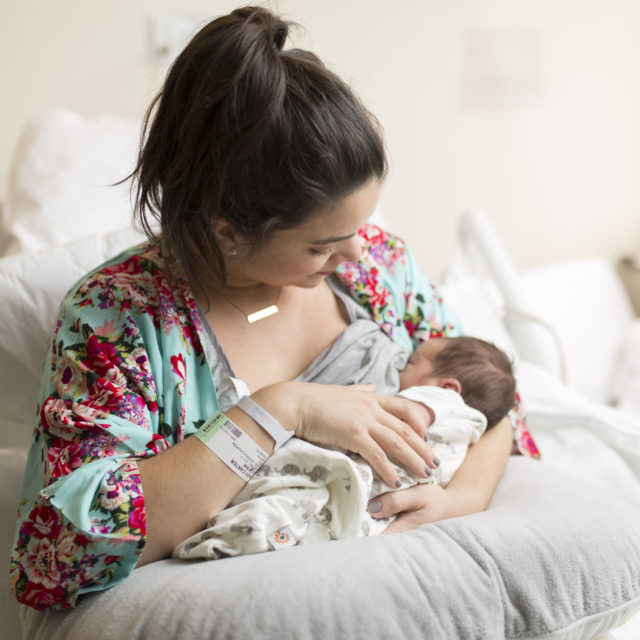 Support for breastfeeding
Vanderbilt provides a support community to help you manage the challenges of new parenthood, including continuing to guide and educate after you leave the hospital.