Here's why it's so important for expectant moms to get a flu shot.
It's that time of year again, when the leaves turn color, boots are brought out of the closet and signs for flu shots pop up on every corner. The Centers for Disease Control and Prevention recommends that all pregnant women receive a flu shot, but only about half actually do. Before rolling up your sleeve — or declining to — here are some things to consider about the flu and pregnancy.
Pregnant women are more likely to have serious flu complications.
During pregnancy, the immune system changes to prevent the mother's system from identifying the baby as an invader. These changes also leave her more vulnerable to viral infections like the flu. In addition, the cardiovascular and lung changes during pregnancy increase the risk of complications, including pneumonia.
Many studies have identified the third trimester as the greatest time of risk.
In one study, 62 percent of pregnant women who got the flu required hospitalization. The 2009 H1N1 flu outbreak demonstrated the very real risk to pregnant women; while pregnant women account for about 1 percent of the total U.S. population, 5.7 percent of H1N1 deaths were in pregnant women. There is also an increased risk of preterm birth in mothers with the flu.
Anti-viral medications for the flu seem to decrease the risk of complications and can be used in pregnancy, but there is a lack of well-controlled studies on pregnant women.
Flu shots are safe in pregnancy.
Millions of pregnant women have received the flu shot since it became available in the 1950s. From 1990 to 2009, an estimated 11.8 million pregnant women received flu vaccinations.
Many studies have been done on the flu vaccine in pregnancy, none of which have shown harmful consequences to mother or baby, including miscarriage, stillbirth or birth defects.
Infants can benefit from the flu vaccine when given during pregnancy.
After a pregnant woman receives a flu vaccination, protective antibodies form and cross the placenta to enter baby's bloodstream. These antibodies provide the baby with some protection until about 6 months of age. This is especially important because infants cannot receive the flu shot until they are older than 6 months, and while infants are at highest risk of serious flu complications, they are too young to receive most anti-viral medications.
Pregnant women should always receive the injectable form of the vaccine, which contains an inactivated virus. While the CDC does not specify which version of the shot is preferred, many physicians offer their pregnant patients a preservative-free option.
Vaccinations are not without side effects and there are a very small number of reasons that some women shouldn't receive one. Inform yourself about the risks and benefits of any intervention in pregnancy.
Vaccination information on the Internet can be controversial, so be sure to check the quality and the source of the information you're reading, and talk to your doctor.
This post was written by Bethany Sanders, a certified nurse midwife and cares for women at the West End Women's Health Center and Vanderbilt Primary Care Mt. Juliet. While originally from the Midwest, she is thrilled to have called the South home since graduating Vanderbilt in 2006. When not attending births or measuring pregnant bellies she can be found at the local park chasing around her two young children and discussing babywearing, cloth diapers and breastfeeding.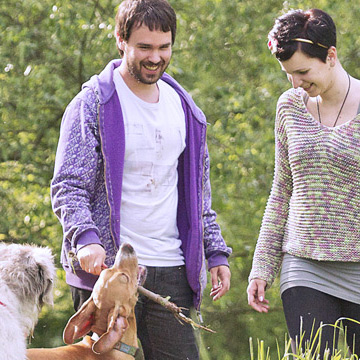 Vanderbilt Health operates a variety of walk-in clinics in Middle Tennessee, including some with Williamson Medical Center, to take care of everything from sprains and sport injuries to flu shots, fevers, coughs and rashes. Search locations and learn more about the conditions treated there.
If you do get sick, use our online flu tool to decide whether self-care at home or a visit to your healthcare provider is in order.