Benefits of the flu vaccine include keeping you out of the hospital with complications even if you do get sick.
We've all heard it: "I got a flu shot and I still got the flu."
Even the Centers for Disease Control and Prevention (CDC), which recommends yearly flu vaccines for everyone age 6 months or older, acknowledges that the vaccine isn't perfect.
So why get the vaccine?
Simply put, the flu vaccine is still the best way to prevent illness and to protect others who cannot be vaccinated for various reasons, experts say.
And if you do get sick, having had a vaccine will likely mean you won't get as sick as you would without the vaccine's protection. A shorter and less severe illness means less time away from work and more time to enjoy with family and friends.
A co-worker of mine recently shared such a story. One recent flu season, he and his wife both got flu shots, yet his wife came down with a confirmed case of flu. So when he developed symptoms – even though he didn't feel that bad – he got a flu test, too. Sure enough, he had the flu, but his symptoms were no more severe than a run-of-the-mill bad cold. He was out of work only a day or two (as much to keep from spreading the virus as because of his symptoms) compared to a week or sometimes longer with a bad case of flu.
Reasons you might get the flu even if you have a  vaccine:
You are exposed to the flu before you get the vaccine or in the period your body is building immunity as a response to the vaccine.
You catch a flu virus not covered in that year's vaccine.
Your individual immune system response isn't enough to keep you from catching the flu.
A recent study led by Vanderbilt researchers demonstrated that even in cases where people got sick, having had a flu vaccine not only could reduce symptoms of fever, coughing and body aches but also more severe complications, such as pneumonia that requires hospitalization. Results were published in the Journal of the American Medical Association. (Read more about the study.)
"We estimated that about 57 percent of influenza-related pneumonia hospitalization could be prevented through influenza vaccination," said Carlos Grijalva, M.D., MPH, associate professor of Health Policy at Vanderbilt University Medical Center, told the VUMC Reporter.
"The finding indicates that influenza vaccines not only prevent the symptoms of influenza, including fever, respiratory symptoms and body aches, but also more serious complications of influenza, such as pneumonia that requires hospitalization.
"Appreciating these benefits is especially important now when we have influenza vaccines available and while we're preparing for the upcoming influenza season. This is an excellent time to get vaccinated."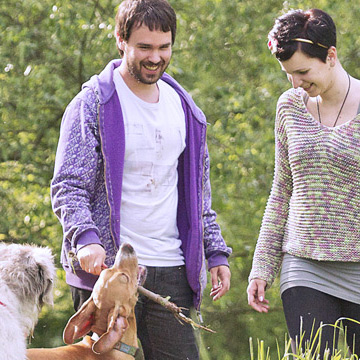 Vanderbilt Health operates a variety of walk-in clinics in Middle Tennessee, including some with Williamson Medical Center, to take care of everything from sprains and sport injuries to flu shots, fevers, coughs and rashes. Search locations and learn more about the conditions treated there.
If you do get sick, use our online flu tool to decide whether self-care at home or a visit to your healthcare provider is in order.