Our jobs take up so much of our time. Here's how to start and keep healthy habits while working.
Many people find that a lack of time makes it hard for them to be physically active. Feeling time-pressured can also make it harder to plan and prepare healthy meals at home.
Work occupies a great deal of time. Adding to the challenge of staying healthy despite lack of time, many employees have sedentary jobs behind a desk most of the day, and they sit in the car for a commute in the morning and evening.
How can people become healthier, or maintain good health, while working full time?
At Vanderbilt's Center for Student Wellbeing, Katherine Drotos Cuthbert encourages college students and employees to find ways to build healthy habits into their daily and weekly routines. She looks to the so-called Blue Zones – places in the world where people live the longest — for clues to what habits contribute to lifelong health.
The five places where people live the longest are Okinawa, Japan; Sardinia, Italy; Loma Linda, California; the Nicoya peninsula, Costa Rica; and Ikaria, Greece. Researchers say people living there have many healthy traits in common:
Living near water, they enjoy water-based outdoor recreation.
They also drink a lot of water.
Warm climates encourage all-year outdoor activity.
Sleep is valued.
They eat very little refined sugar and processed food.
Diets emphasize vegetables and plant-based ingredients such as olive or coconut oils.
Daily routines include a lot of social contact.
They do most things in moderation.
Middle Tennessee, unfortunately, is not a blue zone. But we can take inspiration from these traits and use them as a blue-zone blueprint for improving our own well-being, even when we are so busy with work. Drotos Cuthbert offers these tips for becoming healthier, or maintaining good health, during our working lives:
Physical activity
Take frequent breaks to get up from your desk and stretch, take a quick walk or get a drink of water. This gives your muscles, eyes and brain a break.
Schedule physical activity into your planner, whether on paper or online, to prevent other demands from hijacking your intentions to get some exercise. This could mean signing up for a class at the gym, or having a walking date with a friend on certain days.
A little bit of movement is better than no movement. If you don't have time for an hourlong spin class every day, don't let that stop you from including 15 minutes of less vigorous activity in your schedule.
What does that brief period of moderate activity look like? Try taking the stairs instead of the elevator; parking farther from the office so you walk a few minutes more from your car; or finding someplace nearby that's ideal for laying down a yoga mat and doing some gentle stretching to shake off afternoon tension.
Divide your lunch break into two shorter breaks, and get some physical activity during both breaks. This also helps ward off the afternoon sluggishness that can follow a big lunch, eaten while sitting.
Get outside for at least a little bit of time during the day to get some fresh air and vitamin D.
No matter how much or how little physical activity you manage, your body needs enough sleep to recover. This means keeping a regular sleep schedule. There are other ways to improve sleep quality, too, that will make work and everything else in your life feel more energized.
Food and drink
Social connections
Be accountable to someone. Recruit a walking buddy, or challenge a co-worker to quit smoking with you, or share healthy recipes. Ask a coworker to check in on you during the week – "Did you drink a smoothie for breakfast this morning like you planned?"
Create a sense of community in your workplace. Though independence and hard work are highly valued in our culture, sometimes those traits can isolate you from co-workers. Consider if team projects, delegating certain tasks or eating lunch together on some days would help forge bonds between you and co-workers.
Volunteer work contributes to a sense of well-being, and it can also serve as a social connection. Can your team at work take on a community project together?
Do you have a sense of purpose, at work and outside of it? Feeling you are spending your time and talents on activities that bring you satisfaction will give you a sense of well-being that's missing if you feel there is no reason to get out of bed each morning. If your job doesn't give you this sense of purpose, can you take on new tasks that would? Should you find a new job? Or can you get involved in volunteerism or some other activity during your personal time that will help you achieve this sense of personal satisfaction?
Katherine Drotos Cuthbert, M.L.A.S., serves as a Student Wellbeing Coordinator for the Vanderbilt University Center for Student Wellbeing.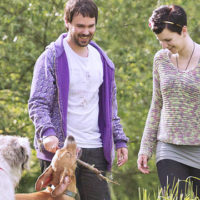 Vanderbilt Health operates a variety of walk-in clinics in Middle Tennessee, including some with Williamson Medical Center, to take care of everything from sprains and sport injuries to flu shots, fevers, coughs and rashes. Search locations and learn more about the conditions treated there.