Follow these health tips for men to take charge of your health at any age.
Men: don't wait for a medical issue to crop up to start paying attention to your health. Research shows that men are 24 percent less likely than women to have seen a doctor within the last year. But an annual visit can help you and your health care provider compile your medical history and plan a roadmap for tackling the tests and screenings you'll need throughout the years. We've rounded up our best health tips for men to help you navigate wellness throughout your life.
Teens and 20s
In your teens, your parents will likely guide you through the process of getting a physical or staying on top of your vaccinations. But as you enter adulthood, it's important to take the reins on male health needs.
---
Middle age
In middle age, you might be focusing on career goals, starting or raising a family, caring for aging parents — or all of the above. Your 30s, 40s and early 50s can be an extremely busy time. But it's important to stay on top of your wellness with a regular physical and screening schedule set up with your health care provider.
---
55+
When you turn 55, you'll have a few more screenings to add to your schedule. In addition, focus on maintaining a healthy lifestyle by staying active and eating a heart-healthy diet. Plus, get any provider-recommended vaccinations like the pneumococcal vaccine to prevent pneumonia (typically age 65), and the herpes zoster vaccine to prevent shingles (usually ages 50 to 60).
At age 55, talk to your doctor about whether you need to be screened for prostate-specific antigen (PSA). Alert your health care provider to any changes in urination, like frequency or weak flow. If you've had prostate surgery or experience pelvic pain, pelvic floor physical therapy might be a solution.
Understand your risk factors for osteoporosis-related stress fractures. You may not need a bone density screening until age 70, but it's a good idea to ask your health care provider if you should get earlier testing.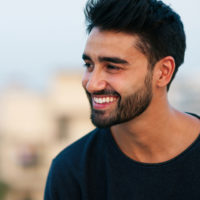 It's important to have a primary care provider to oversee all of your healthcare needs. Click here to see the locations and options available for Vanderbilt Primary Care.