A kidney transplant doctor points to reasons to be hopeful for those waiting for kidneys.

There have always been more people needing kidney transplants than there are donated kidneys to give them. That's a discouraging and challenging fact, but a kidney surgeon with the Vanderbilt Kidney Transplant Program explains recent developments that each make it more likely that a person with advanced kidney disease can be matched with a donated kidney.

Nationally, about 90,000 people are on the wait list for a donated kidney, with about 22,000 kidney transplants done in the U.S. per year.
Kidney donation can not only save the life of someone whose kidneys are failing, but it also frees them from dialysis. Dialysis is a mechanical process in which someone's blood is routed through an external filtration system that removes waste products, then returns the blood to the person's body. Healthy kidneys filter wastes out of the blood so they can be flushed from the body. When one or both kidneys can't keep up with this job, dialysis becomes necessary, and it's a time-consuming, physically stressful treatment. A kidney transplant ends the need for dialysis and can greatly improve quality of life for someone in kidney (renal) failure.
Kidney transplant surgeon Rachel Forbes, M.D., MBA, the Surgical Director of the VUMC Kidney and Pancreas Program and the Living Donor Surgical Director, explains several innovations in living kidney transplantation that should offer hope to those on the kidney transplant waiting list:
Working with kidneys from donors with Hepatitis C
Unlike in the past, kidneys from donors with Hepatitis C can now be considered viable for transplant. There are now medications – antivirals specific for Hepatitis C – that can cure this liver condition if an organ recipient contracts it from a donated kidney.
"Some transplant centers are not offering these types of transplants because it does require a specialized approach to ensuring patients receive the medications in a timely manner," Forbes said. "So we are fortunate to be able to provide this service." Some patients may be able to receive a transplant sooner than they would otherwise by accepting these Hepatitis C-positive kidneys.

Resolving mismatches between blood types or antibodies
Blood type and antibodies have always been important considerations when "matching" a donated kidney to a kidney recipient. Historically, the organ donor and recipient needed to have the same blood type.

That's no longer always the case, Forbes said. Her team at Vanderbilt can offer a kidney transplant to some patients with blood types or antibodies incompatible with the donated kidney, after running blood tests that help predict whether the recipient's body will likely reject the new organ. Some patients may need extra treatment to prevent organ rejection. Those therapies may include blood plasma exchange, or certain medications. Not all transplant centers can provide this higher level of treatment, Forbes said.

Paired kidney exchange or chains of donors
It can be difficult to find a living kidney donor who is a good match for the patient who needs a new kidney. Forbes' team works within Vanderbilt and with other transplant centers to find "pairs" or "chains" of kidney donors. This is a logistical challenge but it can provide much-needed kidneys for multiple patients more or less at the same time.
"Paired" kidney donation means finding pairs of living donors and recipients who are not a match (due to blood type or antibodies) for each other but who match up with another pair. In this case, the donor in one pair gives a kidney to the recipient in the other pair, instead of to their own loved one; and vice-versa.
Vanderbilt has also been part of kidney "chains" of donors and recipients. Some altruistic donors (those donating an organ to someone they do not know) can start chains, particularly with blood type O, because they are a universal blood donor. Many people in a paired kidney exchange can have a donor that has type A, B or AB blood when they only accept type O blood, Forbes said. "As we have become more comfortable with paired kidney donation we have more pairs at our own center enrolled in national programs such as the National Kidney Registry, Alliance for Paired Donation, and the United Network of Organ Sharing Kidney Paired Donation Program," Forbes said. "We have steadily grown this and so far in 2021 have had 14 kidney paired donors."

Dual-organ transplants
Some patients with especially complicated medical problems require not only a kidney transplant but another donated organ as well. Vanderbilt has very large heart and liver transplant programs, respectively. Because these medical teams care for such a large number of patients, they can perform two organ transplants in the same patient, a challenge most medical centers do not take on.
In 2021, Vanderbilt surgeons performed nearly 20 dual or double-organ transplants, Forbes said, most of them involving a new heart or liver in addition to a transplanted kidney. Those surgeries included a few for children.
"We have performed close to 10 simultaneous kidney-pancreas transplants and are one of two centers in Tennessee that offers simultaneous pancreas-kidney transplant," Forbes said. "We have increased numbers steadily over the past several years."
Robotic kidney transplant surgeries
Robotic surgery is now possible for kidney transplant and living donor kidney operations. Forbes' team started a robotic kidney transplant program for surgeries involving living donor kidney removal in early 2021. Looking to the future, Vanderbilt is participating in two national research studies involving kidney transplant. Forbes expects that research being done now will improve kidney transplants, and further increase the number of donated kidneys available for these life-saving surgeries.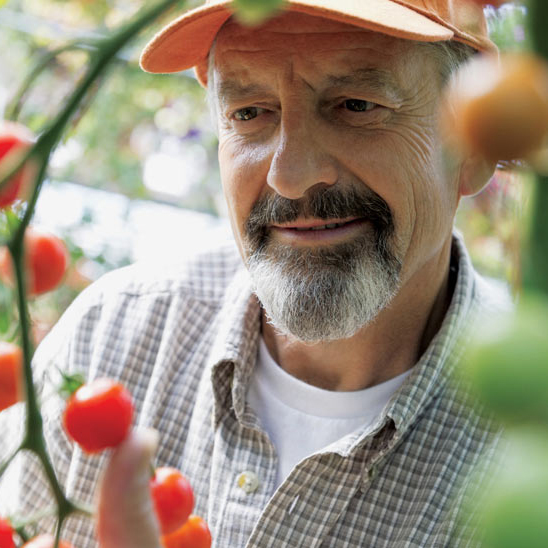 The Vanderbilt Kidney Transplant Program is one of the largest programs in the country. Its surgeons have performed more than 6,000 pediatric and adult kidney transplants. The team has deep expertise with even the most complex cases. Clinics in Clarksville, Tennessee, and Madison, Alabama; and a telemedicine clinic in Jackson, Tennessee, bring expert kidney care closer to those communities. Vanderbilt surgeons also treat veterans by working with the Nashville VA to provide pre- and post-transplant care.