Discover what strains are prominent, how effective this year's vaccine is, and how hard the virus has hit Tennessee so far.
Don't let the new year bring you a case of the flu. Flu season is winding up in Middle Tennessee, and it will get worse over the next few months. If you haven't caught it yet, you still have time to protect yourself and loved ones from this year's nasty strain.
"Flu has started, we're seeing cases, and we expect to see more cases progressively each week," said William Schaffner, M.D., professor of Preventive Medicine and Infectious Diseases at Vanderbilt University Medical Center. "It's out there already, it's starting up, and it's gaining momentum."
The flu will be rough this year.
The prominent flu strain for this season is A-H3N2. "That's fancy scientific lingo to designate a flu virus that actually tends to be more severe than some of the others, particularly among older persons," Schaffner said. Early data indicates the prominent strain is in the same family of viruses that wreaked havoc during last year's flu season.
Watch for these symptoms of the flu.
Flu symptoms can range from mild to more severe. Typically, those who are infected will experience a fever, sore throat, chills, cough, fatigue, and aches and pains. "Flu, although it prominently affects the throat, the nose and the lungs," Schaffner said, "is actually an illness that affects the whole body."
The flu can be life-threatening.
Influenza hits everyone a little differently. Sometimes it involves spending a few days in bed, but other times it morphs into a much more serious condition. "Influenza can create a really nasty illness, not only in older persons and people with underlying illnesses," Schaffner said. "But it can take healthy children and healthy adults and put them in the intensive care unit within 48 hours. That's why we really should get ourselves vaccinated."
The flu vaccine is the best way to protect yourself. Schaffner said this year's vaccine is a good match for the laboratory-documented cases of flu being reported around the country and at Vanderbilt. "Everyone who gets the vaccine is not perfectly protected, but even if you get the flu after you've been vaccinated, you're much more likely to have a milder infection. You're less likely to have to go to the hospital, be admitted to the intensive care unit, and you're much less likely to die of influenza," he said.
It's not too late to get the vaccine.
Flu season peaks at the start of the new year and through February, so you still have time to get your flu shot. "I would hustle immediately to a clinic, a doctor, a pharmacy to get the vaccine," Schaffner said. "After we get the vaccine, it takes us about 10 days or two weeks to become fully protected."
Ask for a special vaccine if you're older.
Flu strikes people age 65 or older with a special severity. That's why there are now two flu vaccines specially formulated for seniors that work better than the regular vaccine: the high-dose vaccine and the adjuvanted vaccine. "You could ask your pharmacist or doctor if they have one of those on hand," Schaffner said. "Choose either one if they're available. But if they're not, take the regular one. Taking any vaccine is better than not being vaccinated at all."
What do I do if I get sick?
If you do come down with the flu this year, stay home so that you don't spread germs to others. Wash your hands and practice good cough and sneeze etiquette. Use Vanderbilt's online flu tool to help decide if you need to see a doctor.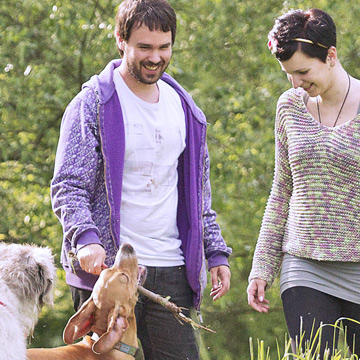 Learn more
Vanderbilt Health operates a variety of walk-in clinics in Middle Tennessee, including some with Williamson Medical Center, to take care of everything from sprains and sport injuries to flu shots, fevers, coughs and rashes. Search locations and learn more about the conditions treated there.
If you do get sick, use our online flu tool to decide whether self-care at home or a visit to your healthcare provider is in order.