Making these easy changes at home can help with urinary incontinence.
Accidental urine leaking, also called loss of bladder control or urinary incontinence, affects up to 30 percent of all women during their lifetimes. We all know women in our lives who are affected by this problem whether they talk about it or not. This can be a very embarrassing and upsetting condition that may begin to affect a woman's quality of life. Many women may stop exercising or being social because of this issue.
What causes a woman to leak urine?
Several different things may cause or worsen bladder leakage. They include normal aging, childbirth, menopause, underlying medical problems, caffeine, alcohol and some medications.
In general, there are two types of urine leaking:
Stress incontinence: Occurs with coughing, laughing, sneezing, exercise.
Urge incontinence:  Occurs with bladder spasms, often triggered by hearing running water or keys jingling.
Urinary incontinence treatment
Fortunately, there are many different types of treatments for this problem that can be very helpful in getting women back to feeling better and enjoying their normal daily activities. The treatments range from lifestyle changes you can do at home all the way to medications and surgery.
The first step to improve urinary incontinence is to get a good idea of how often it is occurring. Many women find keeping a "bladder diary" to be very helpful. This can be done by writing down when it occurs or using a phone app to track leakage incidents.
Bladder diary should include:
How much fluid did you have to drink?
What kind of beverage did you drink?
What times did you go to the bathroom?
What were you doing when you felt the urge to urinate?
How much urine is there when you go (large, medium, small)?
Did you have accidental leakage?
How much urine did you leak (large, medium, small)?
What were you doing when you leaked?
The National Association for Continence has a great diary for free download and print.
Once you know how often it is happening, you can start to change things in your daily life to attempt to improve this issue.
Easy home remedies for urinary incontinence
Urinate regularly: Make sure you are emptying your bladder at least every 2-3 hours while awake.
Limit your alcohol intake: Alcohol acts as a diuretic, which means it makes your body get rid of more water by making more urine.
Limit caffeine and carbonated drinks: These types of beverages can cause the bladder to spasm inappropriately, which results in leakage.
Drink more water:
This is the opposite of what most people think.
Current recommendations are to drink 30-50 ounces per day. If you exercise regularly, that amount should be increased.
Concentrated urine can actually be very irritating to the bladder and causes more leakage.
Stop smoking: Studies show smokers more often have loss of bladder control.
Maintain a healthy weight: Obesity causes more pressure on the bladder, which can make leaking occur more frequently.
Do pelvic floor exercises:
Kegel exercises are when you tighten the muscles of the pelvic floor, which can help your body control accidental urine leakage.
Do these exercises during events that cause leaking (cough, sneeze, laugh) and when you feel the sudden urge to urinate.
This post was written by:
Jessica Heft, MD, MS, is currently a Clinical Fellow in Female Pelvic Medicine and Reconstructive Surgery at Vanderbilt. Raised in Gainesville, Florida, she attended the University of Florida as an undergraduate and completed her graduate education at Georgetown University and the University of South Florida. She finished her residency training in Obstetrics & Gynecology at Vanderbilt University in 2016.
Daniel Biller, M.D., MMHC, is an Associate Professor at Vanderbilt University as well as the Medical Director for the Vanderbilt Cool Springs Center for Women's Health. Raised in Memphis, Tennessee, he attended the University of Texas at Austin for his undergraduate education before completing his medical school training at the University of Tennessee, Memphis. He then did his residency in Gynecology & Obstetrics at Emory University and finished his fellowship training in Female Pelvic Medicine and Reconstructive Surgery at Cleveland Clinic Florida in 2007.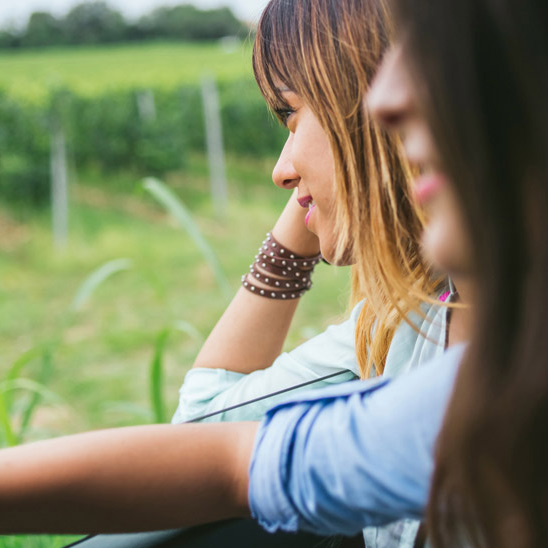 Need help?
Have you tried all of the above suggestions, but are still having bothersome leakage of urine? If so, you can schedule a consultation with one of Vanderbilt's Urogynecologists to discuss what other medical or surgical options may be available for you. Vanderbilt Women's Health provides care for women at all stages of their lives at locations across Middle Tennessee. Learn more here or call 615-343-5700.