Ease summer vacation stress with our advice for traveling with diabetes.
Summer outings and getaways should be fun and relaxing for everyone. And they can be — even if you've got meds and supplies to pack for your child with diabetes. Along with toting the bathing suits and sunscreen, you may have to do a little extra prep and planning, but these tips will help make the tasks more manageable.
Cindy Lybarger, a nurse practitioner and program coordinator at Vanderbilt's Eskind Pediatric Diabetes Clinic, offers her best advice for hassle-free travel.
1. Bring more supplies than you think you will need.
Lybarger recommends bringing double the amount of supplies you would normally use. "If your child wears a pump or CGM, and you are going swimming, for example," she said, "anticipate you might need to change the site more frequently."
Because you will be out of your child's normal routine, you will likely need to check blood glucose more often, so bring plenty of extra testing supplies. "You should be able to get a vacation override at the pharmacy to be able to fill a prescription before it would normally be due," Lybarger explained. Pack extra batteries for a pump or meter, as well.
Bring a diabetic travel kit to be prepared for severe hypoglycemia and ketone strips to manage an illness if it happens. "You probably won't need these, but you'll be ready if you do," Lybarger added.
2. Keep your supplies at the proper temperature.
"Make sure insulin is not exposed to extreme heat or cold," Lybarger said. "Either extreme temperature can cause it to inactivate and it won't work well." Insulin can be kept cool using chemical coolants that last for 72 hours and can be reactivated with water. She recommends FRIO insulin cooling cases, available in a variety of sizes.
3. Pack supplies in your carry-on bag if flying.
You always want your supplies with you, not stuck in a cargo hold. You never know when luggage may get held up or sent to the wrong destination. "Some people keep duplicate supplies in two different bags, just in case one is lost," Lybarger said. Place them in a clear, plastic container to aid in inspection.
4. Bring snacks in case of a hypo event.
Pack glucose tabs, gel or juice. Concentrated liquid glucose comes in a 2-ounce size that contains 15g, so it is a good alternative for a liquid source of glucose in a carry-on bag. If your liquid containers are larger than 3.4 ounces, you may be asked to remove them for inspection.
"Don't forget to bring extra pre-measured snacks, such as crackers, to use after a low-blood glucose reading," Lybarger said. "Pre-packaged snacks with a label are ideal, but you can package them yourself to save money. Just write the carb count on the bag." Make sure you keep treatments for hypoglycemia readily accessible in your hotel room, too.
Keep your child hydrated throughout the day. Plain water is best, Lybarger added.
5. Place medical info on your child and with supplies.
Your child should wear a diabetic ID bracelet or necklace that includes emergency contact information. Keep a pharmacy label on insulin and other meds you've packed, Lybarger recommended. You don't need to carry a letter from you physician, but you may want to print and carry a TSA Disability Notification Card if flying.
6. Here's what you need to know about TSA screenings at the airport:
Plan to allow two to three hours for getting through security to minimize stress.
Prior to a screening, always inform the TSA officer that your child has diabetes and wears an insulin pump and/or sensor. Also, be sure to let the TSA officer know if your child has low blood glucose during the screening process.
Insulin pumps and sensors can be worn through standard metal detectors but not through full-body airport scanners. You can request a pat down with visual inspection of your devices instead. "Consider discussing this possibility with your child prior to traveling," Lybarger said.
Don't put your pump or CGM transmitter, receiver or sensor through any kind of baggage X-ray machine. Before your screening process, you may wish to remove these items and ask the TSA officer to perform a visual inspection of your devices and supplies.
Call the TSA helpline if you have any questions prior to travel: 855-787-2227.
7. Keep your child on a routine if possible.
Plan ahead with an itinerary and include time for breaks, blood glucose checks, meals and snacks. Lybarger explained, "If there is a significant time difference, consider setting a reminder (to your local time) of once-daily medications, such as basal insulin injections." Talk to your diabetes team about other special considerations, such as basal programming of your pump, if you will be staying in a different time zone for more than a few days.
8. Consider calling ahead to the places you will visit.
If you're heading to an amusement or water park, you might want to check to see if they offer special assistance passes for families with children who have diabetes or other chronic illnesses. They may also have valuable information to help make your day go as smoothly as possible.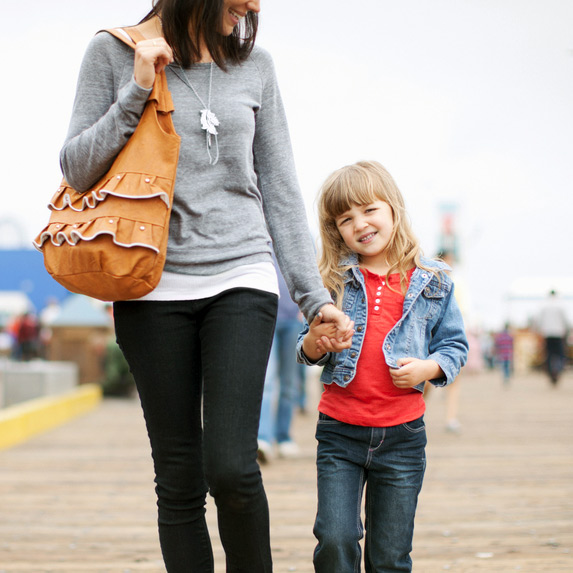 The Diabetes Program at Monroe Carell Jr. Children's Hospital at Vanderbilt is one of the largest pediatric diabetes centers in the nation. These experts provide a family-centered approach to managing diabetes for more than 3,000 children from Tennessee and eight surrounding states at the Vanderbilt Eskind Pediatric Diabetes Clinic in Nashville and locations in Franklin, Murfreesboro, Jackson, Clarksville and Cookeville.