Taking children on an international trip can be so rewarding. But know how to prevent illnesses.
Traveling with infants or young children can be challenging for even the most experienced parent. Preparing carefully for a big family trip is especially important if you're going out of the country.
The Vanderbilt Travel Clinic makes these recommendations for planning your trip, and what to keep in mind during your travel, to keep everyone safe and healthy:
Contact your airline for recommendations and regulations regarding infant/child seating and transporting car seats.
Be aware that transportation in underdeveloped countries may not have seat belts to secure your child's car seat.
Get immunizations for you and your child that are appropriate for your destination and planned activity. You may need additional vaccines beyond what is typically required in the U.S. Also, be aware that certain immunizations (for example, the yellow fever vaccine) are required for entry into some countries.
Pack over-the-counter medications for treating heartburn and diarrhea. Sometimes, simply eating a different diet for a few days can wreak havoc on your digestive system. Pay special attention to food and water precautions. Be prepared to treat diarrhea quickly and appropriately.
If your child has a medical condition, such as diabetes or food allergies, plan in advance how you will manage their special diet during your trip.
Carry oral rehydration solution packets with you in the event of dehydration.
Do not use tap water to wash or rinse toys and pacifiers. Instead, use medicated wipes or bottled water.
Wash everyone's hands regularly.
Avoid direct sun exposure from 10 a.m. to 4 p.m.
Be sure your child wears a hat and light-colored clothing. Apply sunblock on any skin exposed to the sun, and reapply the sunblock frequently during the day.
Apply insect repellent. It will help your family avoid itchy mosquito bites at the very least and insect-borne diseases such as malaria at the worst.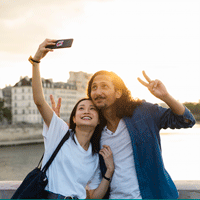 The Vanderbilt Travel Clinic can help you and your family prepare for international travel. Call 615-936-1174 for an appointment well in advance of your trip.