Caring for someone with dementia can be challenging, but these rules of thumb can help you and your loved one.
Millions of Americans have Alzheimer's or another form of dementia, and rates are growing, according to the Centers for Disease Control and Prevention. If your parent, partner or another loved one has dementia, you may have taken on the role of caregiver, especially as they've required more assistance with daily living.
Caring for someone with dementia can be stressful. That's why we asked Paul A. Newhouse, M.D., director of Vanderbilt Center for Cognitive Medicine, to give us some tips on dealing with Alzheimer's patients.
"I encourage families, especially in the early phases," he said, "to help their loved one without infantilizing them and without making them feel that they've lost control — because a good way to get people upset with each other is when one person feels that they have no control over their life anymore."
Empower your loved one.
Give the person you're caring for the opportunity to make choices about their activities, clothing, foods, etc. "I think the ability to offer people as much decision-making as they can handle is important," Newhouse said. "When people don't have choices, that is disempowering and disheartening."
Recognize that capabilities will change.
Competencies will not be black and white, and it's important to let your loved one perform the tasks they're able to do. "I think an important thing to keep in mind is that people with dementia don't lose all their capabilities at once," Newhouse said. An individual may not be capable of cooking on their own, for example, but they might be able to bathe and dress without an issue. Or it might be the other way around. "And competency is a variable phenomenon," Newhouse added, meaning that capabilities won't always worsen. You may have days where your loved one can perform a task they couldn't do the day before.
Constantly reevaluate.
"It's a dynamic illness, and things change," Newhouse said. "What worked today won't necessarily work tomorrow." Take time to reassess routines frequently. This change can be frustrating, and it requires patience, understanding and flexibility, especially when a plan needs a detour.
Seek outside help.
Newhouse recommended seeking outside help to share in caring for someone with dementia. This may be in the form of home health care services or another family member who can swap shifts with you. Cleaning services or meal delivery options can help ease the workload as well. The bottom line is that you'll likely have to do some outsourcing to keep things running smoothly for the person you're caring for and to take care of yourself as well. "You can't do it all yourself," he said. "When people believe they can, it's not good for them or good for their loved one." At some point, long-term care may be a better option for the individual, especially if getting home care isn't an option or if the person has behavioral problems that are difficult for you to manage.
Take care of yourself.
One of the most important rules to live by when taking care of someone with Alzheimer's or another form of dementia at home is to mind your own health and well-being too. "If the caregiver doesn't take care of themselves, then they can't take care of the patient," Newhouse said. "None of us can be nurses 24/7. Get adequate rest, fit in some activities that help you destress and unwind, and seek support from friends and family as much as possible."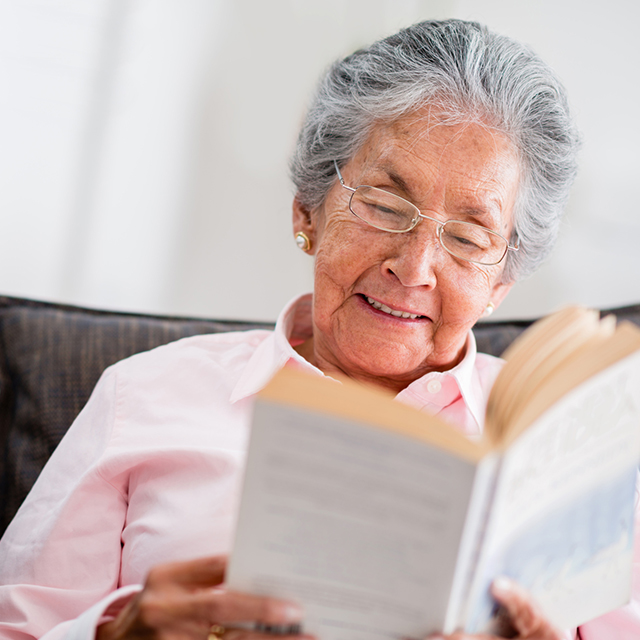 Vanderbilt Neurosciences offers a wide range of specialty programs to treat your brain, spine or central nervous system disorders. Whether you need routine care or a complex surgery, you will benefit from the expertise of many different specialists focused on providing you the best care available.