What mothers-to-be need to know when deciding whether or not to get vaccinated.
Generally speaking, pregnant women have plenty to worry about and plenty of decisions to make. But when pregnancy occurs during a global pandemic, mothers-to-be have even more to fret over — like whether or not to get vaccinated.
Thankfully, there's new data that suggests that COVID vaccines are safe for mothers-to-be. One recent study following pregnant mothers who received the Pfizer or Moderna vaccine found no increased risk of adverse outcomes compared to baseline risks among 827 completed pregnancies.
"The ongoing data that we've seen from pregnant women receiving the vaccine continues to reassure us," said Jennifer Thompson, M.D., an associate professor of obstetrics and gynecology and a specialist in high-risk pregnancy at Vanderbilt University Medical Center.
However, Thompson understands that pregnant women still might have lingering questions. Here, she addresses those concerns.
What's more dangerous if I'm pregnant — getting the vaccine, or the risk of getting the virus?
"We know the risks associated with COVID-19 infection in pregnancy, and vaccines are a safe and effective way to prevent COVID-19."
"If you're pregnant and you test positive for COVID-19, you have an increased risk of hospitalization, need for ICU, mechanical ventilation and may have an increased risk of death," Thompson said, noting that 101 pregnant women have died after contracting the virus. COVID-19 can also pose a risk for pre-term birth. "Because of that, women who are pregnant are considered a high risk group. That's why organizations including the CDC, American College of Obstetricians and Gynecologists and the Society for Maternal-Fetal Medicine recommend that the COVID-19 vaccine should not be withheld from them."
In short, Thompson said, the risk of COVID-19 illness far outweighs the risk of vaccination. "We know the risks associated with COVID-19 infection in pregnancy," she said, "and vaccines are a safe and effective way to prevent COVID-19."
Are the vaccines safe for pregnant women?
"So far over 114,000 pregnant women have received the COVID-19 vaccine and registered with the CDC vaccine symptom tracking system, V-safe. In reality those numbers are higher as we know not everyone who receives the vaccine registers with V-safe," Thompson said. "There has been no difference in side effects for mothers who receive the vaccine in pregnancy compared to those who are not pregnant."
The American College of Obstetricians and Gynecologists says mothers-to-be may receive any available vaccine; however, those seeking a vaccination should be aware of the very rare risk of blood clots and low platelets with the Johnson and Johnson vaccine, as six cases of cerebral venous sinus thrombosis — blood clots in the brain's venous sinuses — were reported among the 6.8 million-plus recipients of the Johnson and Johnson vaccine.
"This is a rare complication occurring in approximately 1 per 1 million doses of vaccine," Thompson said, "and to date no cases have been reported in pregnant women." Thompson understands that such announcements could rattle confidence among pregnant individuals, but says that public health research is ongoing — and critical — to understanding the safety of the vaccinations.
Additionally, recent data showed that the risk of miscarriage, stillbirth, birth defects or neonatal death — as well as hypertensive disorder, gestational diabetes and preterm delivery — were no different in pregnant patients who received the vaccine compared to historical rates prior to the pandemic.
Is immunity from the vaccination passed on to the baby?
"New data suggest that pregnant women who receive a COVID-19 vaccine are helping to protect their babies," Thompson said. "Maternal antibodies transfer across the placenta and are found in cord blood and breast milk. Infants of mothers who received both doses of the vaccine prior to pregnancy were almost all found to have antibodies in cord blood at delivery compared to only 44% of those whose mothers only had one dose of the vaccine prior to delivery."
One prospective study found that antibody levels were significantly higher in women who were vaccinated as compared to women with prior COVID-19 infection. The study also confirmed a "robust transfer" of antibodies via the placenta and breast milk.
What if I'm not pregnant, but hoping to be soon?
There is no data to suggest the vaccine causes or affects infertility. "We know pregnancy increases your risk for more severe COVID-19," Thompson said, "so if you're considering pregnancy we would recommend getting the vaccine." If you become pregnant between doses of the vaccine, don't delay your second dose, but receive it as scheduled. Delaying your dose means you aren't fully protected.
The vaccines have been given in all trimesters of pregnancy. The greatest concern with side effects of the vaccine in pregnancy are related to fever. "If you develop fever following the vaccine we recommend taking acetaminophen for fever reduction," said Thompson.
What if I have already had COVID-19 infection?
The vaccine is still recommended for individuals who have had COVID-19. "While you have some protection from your prior infection, we do not know how long that protection lasts and may be related to how severe your infection," Thompson said. "The vaccine should provide a more robust immune response."
Pregnancy during a pandemic can be challenging. "We know the vaccines provide protection for both you and your baby and the data on pregnancy outcomes continues to be reassuring," Thompson said. "Consider getting the vaccine to protect yourself. If you have questions about the vaccine reach out to your obstetric provider to make sure all your questions are answered."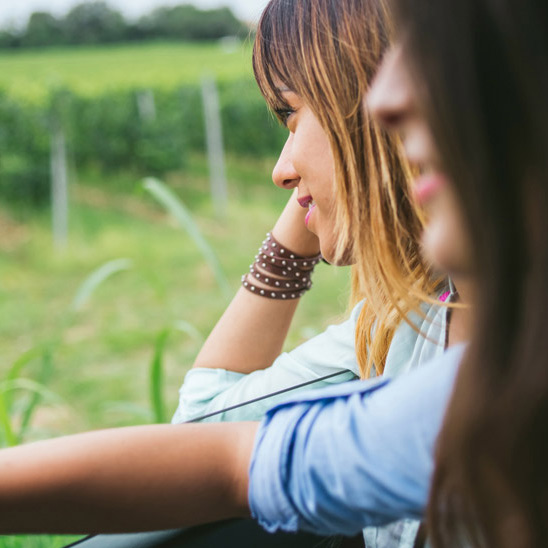 Need help?
Vanderbilt Women's Health provides care for women at all stages of their lives at locations across Middle and Southern Tennessee. Vanderbilt providers are also experts in treating advanced health conditions such as gynecologic cancers and pelvic disorders.