With news of mass shootings everywhere, shielding children may not be possible.
As we all grapple with news about the latest mass shooting, this one hitting home in Nashville, parents may have one of the biggest challenges of all: how to talk to their children about it. Shielding children from news of this magnitude is challenging, if not impossible.
We talked to the child life specialists at Monroe Carell Jr. Children's Hospital at Vanderbilt, who offered some guidance for parents who are struggling with how to answer questions about shootings.
One of the most common concerns for children of all ages will likely be about their own safety. Could something like that happen to me? Parents should reassure them and help them feel safe while also providing age and developmentally appropriate information.
Tips for talking to children about shootings and other scary news:
Take care of yourself first. Calm your own fears and anxiety before talking to your children. They pick up on your emotions. Your calm demeanor will go a long way to reassure.
Turn off TV and other media. Graphic details and images from the shootings can be upsetting to all of us. Younger children may think that the event is happening over and over. Tuning in for the latest is tempting; pace yourself with the news and listen in only when children are out of earshot.
Watch your conversations with friends and family. Remember that children may be listening even if they don't seem to be paying attention.
Consider the child's age when deciding whether to bring it up. A preschooler may not know about the shootings and probably doesn't need to know about it. Answer questions if asked.
Be proactive with older children. You can start the conversation with "you may have heard about the shootings that happened in …" Ask what questions they may have.
Help the child understand that it is OK to feel sad or angry that this happened.
Reassure and emphasize their safety. Discuss the steps that adults in their lives take to keep them safe, such as their schools' safety plans and safety measures taken at home.
Help your child find ways to cope with their fear and grief. Providing outlets like artwork or imaginative play can help them process their feelings. Draw on ways your family typically copes with a crisis such as sending a card, making a donation as a family to help the victims or praying together.
If you or your child need additional help dealing with this tragedy, be sure to contact your doctor or mental-health provider.
Related resources:
Helping children in aftermath of a shooting (American Psychological Association)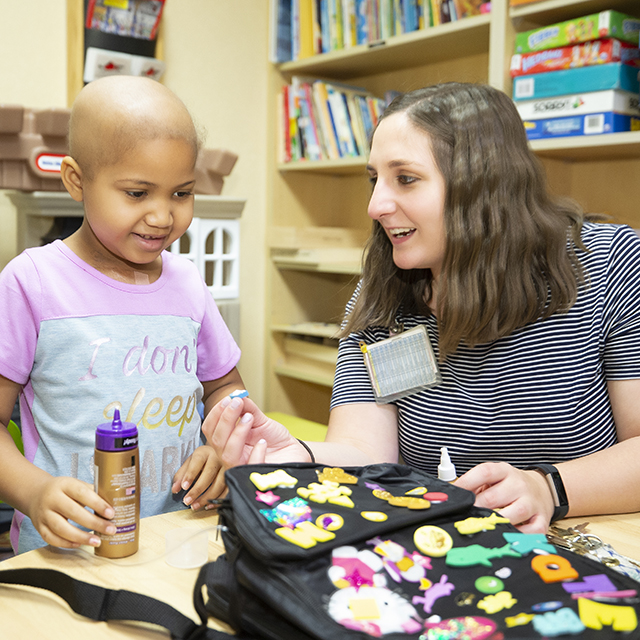 About Child Life
The Child Life Services team at Monroe Carell Jr. Children's Hospital at Vanderbilt helps children and family members cope with medical experiences. Certified Child Life Specialists are trained in child development and understand the unique needs of children, teens and families in the hospital. Through play and education, these specialists partner with parents to create a friendly and comfortable medical environment for children.