Registered dietitians combine science and food knowledge to help meet health goals.
What are the benefits of seeing a registered dietitian? These professionals help you get healthy and improve your nutrition. Here's the skinny from Sarah Ferguson, a clinical dietitian who works in the Vanderbilt Celiac Disease Clinic.
Question: What do you do in your job as a registered dietitian?
Answer: I help patients who have celiac disease or who are in the process of going through a diagnosis of celiac disease. I work with Dawn Wiese Adams, M.D., who oversees the patient's care, while I teach them how to live healthily on a gluten-free diet. But then I also spend part of my week working with patients with inflammatory bowel disease at Vanderbilt's Inflammatory Bowel Disease Center.
Question: What's a day in the life of a dietitian?
Answer: Something that I really love about the field is that it is always different. Working with patients is the focus, of course. If you're in a health and wellness field, the patients could be the clients you're working with, or if you're working inpatient, they could be patients in a hospital. For me, I spend part of the day either messaging with patients, talking with them on the phone or seeing them in person, trying to work with them, approaching it as, "What are your issues? How can we work through those to get you healthier?" I also work on material development. It's a wide range of activities.
Question: What are the educational requirements for becoming a registered dietitian?
Answer: Nutrition is a science in and of itself. That's the focus of it. The great thing about working with registered dietitians is that they have really strong science backgrounds. The undergraduate coursework is focused in biology, microbiology, chemistry and biochemistry. We pair anatomy and physiology and all this science with a really strong, inherent knowledge of what foods make us healthy. How do we cook foods? What tastes good in a recipe? Or if you have a disease, a dietitian typically is going to be able to understand what is actually happening in your body and pair it with foods or nutrients that you need to get healthier. So typically, a dietitian has to have an undergraduate degree, and it's going to be focused in the sciences. And then every dietitian does an internship. So it's a really strenuous acceptance. After you're accepted to a program, you train for a year, typically at a medical center where you work within the community and with patients in the hospital. Then you sit for a board exam.
Question: Are there any other benefits of seeing a registered dietitian? How is seeing a dietitian different from seeing someone else who talks about nutrition?
Answer: Yes, absolutely. While balancing the sciences with the knowledge of food, dietitians are able to combine all their professional expertise with your goals. We're moving away from an old way of thinking, "I know everything, you have to do what I say, I'm the food police" to being in this new world where we're really exploring, "What are your priorities? What can I do to help you?" and "How do we make this about you?" And then we work on those goals using science. That's the biggest difference in working with other professionals you might talk to about foods. They may not have that extra layer. So anyone could tell you to eat healthy, but you have to have the deep understanding of what's happening in your body to go along with it. This licensed professional can coordinate with your doctor, nurse practitioner or physician's assistant. You get that professional-to-professional interaction in a coordinated care team, which is really nice.
Question: What can a person expect when visiting a dietitian?
Answer: The biggest thing will be that initial visit. The dietitian might ask you a lot of questions to learn more about you, what has happened and what's going on in your current life. What does your food look like? And then the dietitian really focuses on that. The nice thing about working with a dietitian is you have that initial visit, but you also have follow-up experience to assess, "How did it go? Should we try something else?" You have continuing support.
Question: Do you have any success stories that you want to share?
Answer: I have one lady who had come into the Celiac Center, after months of difficulty with gastrointestinal symptoms that were close to debilitating. She wasn't really able to be at work anymore, and was just really limited by her symptoms. Once she came to the clinic, Dr. Adams was able to make a successful diagnosis of celiac disease. I helped her with a gluten-free diet, and within two weeks, she went back to work. Her quality of life improved so quickly. For me, it was really rewarding, just being able to see such confirmation that I'm in the field that can really can help people through food.
Question: Is there anything else that you want to let us know about dietitians?
Answer: How you can find a dietitian is always a good thing to address. Generally they're going to be at academic medical centers or just medical centers in general. They can be at clinics, and sometimes you can see a dietitian in a grocery store and or in the gym. One way to search locally is eatright.org, where you can find a registered dietitian locally. The great thing is you can find them in so many areas of your community so the help can easily fit into your routine. So let's say you love going to the grocery store. Why not bring a dietitian into that experience, so that way you're doing something you enjoy but you're getting help, maybe with a new recipe? And if you're at the gym, the dietitian give you guidance there.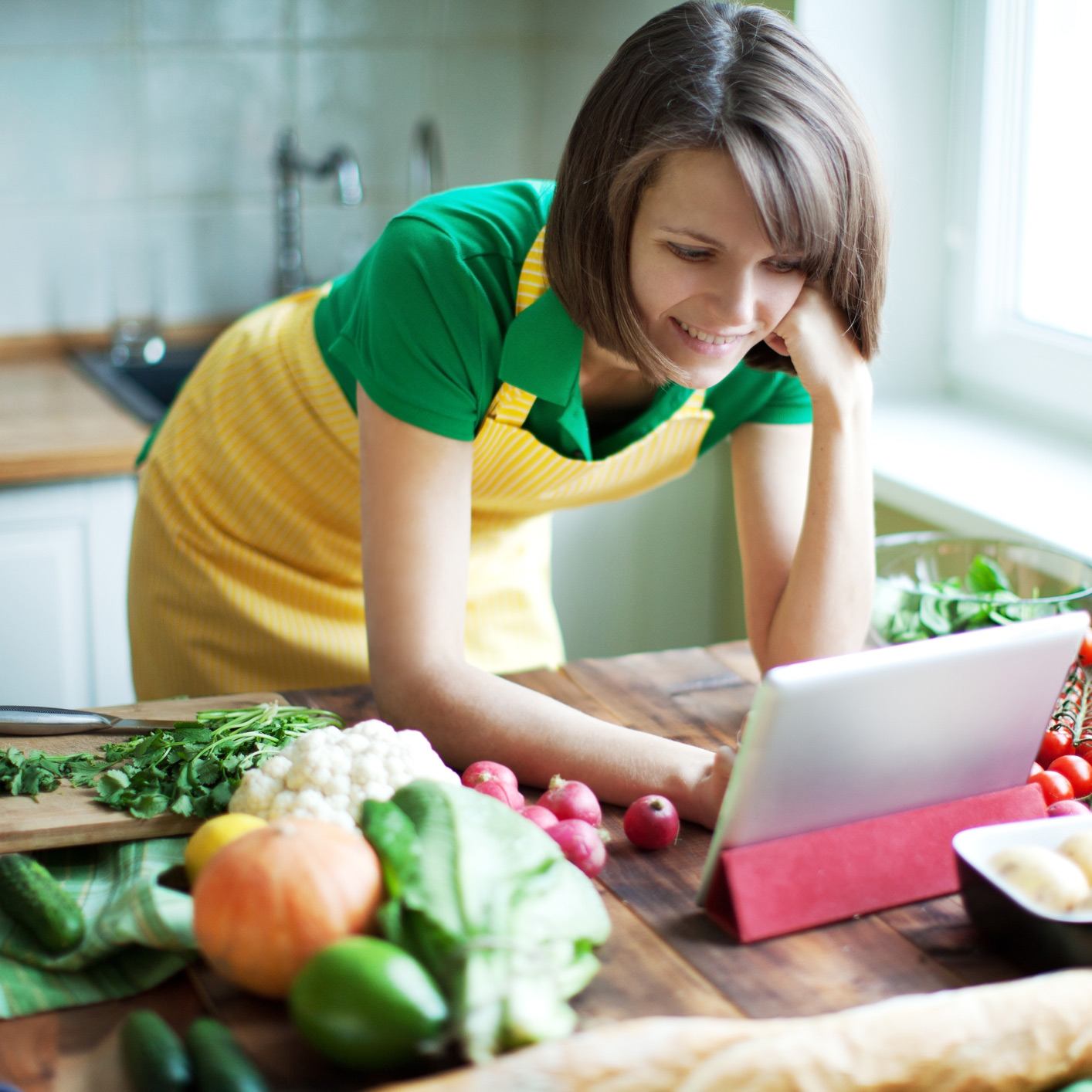 Need help?
The Human Nutrition Clinic at Vanderbilt has registered dietitians who can help with health and wellness goals. Some insurance plans cover visits with registered dietitians, so check with yours.