For some people the idea of inviting a stranger to be there for one of life's most intimate moments- the birth of their child- may seem uncomfortable or unnecessary. But that is exactly what expectant parents do everyday when using the services of a doula.
First termed in the 1970s, a doula is non-medical member of birth team whose sole responsibility is providing support during labor and birth. Historically women were surrounded by family and friends during labor and birth, but in the early 20th century, as births increasingly occurred in hospitals, this type of support became less common.
What does a doula do and why might you want to include them in your plan?
1. Provides emotional support
The labor and birth process is intense and having someone to provide encouragement can be invaluable. Having this type of support person can also allow partners or family members to feel freer to rest or take a break. A doula does not take the place of other support people but acts to help the entire family through the labor and birth process.
2. Gives physical support
Back rubs, massage, suggestions for different positions for labor and birth, a doula has an entire bag of tricks to help you have a low-intervention labor. Doulas know how to use tools like birth and peanut balls, showers, tubs and birth stools at different stages of labor. Regardless of whether an epidural ins involved, using gravity and body mechanics to create space in the hips and pelvis can help with labor and pushing.
3. Offers advocacy for the family
Doulas do not provide medical advice, but one of their jobs is to be an advocate for the birthing family and their birth plan. A doula will not speak for anyone but helps to make sure that the family's questions are answered and that the things that are important to them are honored as much as medically possible. If plans change from a vaginal birth to a Cesarean birth, a doula may also be able to provide support during surgery as a familiar face in an unfamiliar environment.
4. Shares informational support
Sometimes the role of the doula is to provide explanations for what is happening or going to happen during the labor and birth experience. A doula can provide information about childbirth or help clarify information from the medical team for the birthing family.
5. Helps reduce length of labor and increase satisfaction with childbirth
Research shows that support from a doula during childbirth can shorten the length of labor, reduce the risk of Cesarean birth, reduce the risk of forceps or vacuum-assisted birth and increase satisfaction with child birth.
How to find a doula
Doulas are welcome in every birth setting, including hospitals and birth centers. Two of the options for having a doula are hiring one during pregnancy or using an available volunteer doula at the hospital or birth center. A privately hired doula will often meet with families during pregnancy and may come to their home during early labor.
Some doulas also provide childbirth classes and postpartum breastfeeding help. These doulas are usually found through online searches or word of mouth.
A volunteer doula is a free service where the on-call doula provides support after admission to the hospital or birth center. There isn't an opportunity to meet ahead of labor and the same doula may not be able to stay for the entire labor depending on how long it is.
No matter what your birth preferences are a doula can help you have a better childbirth experience. Doulas are a valuable member of the birth team and something that every expectant family should consider having.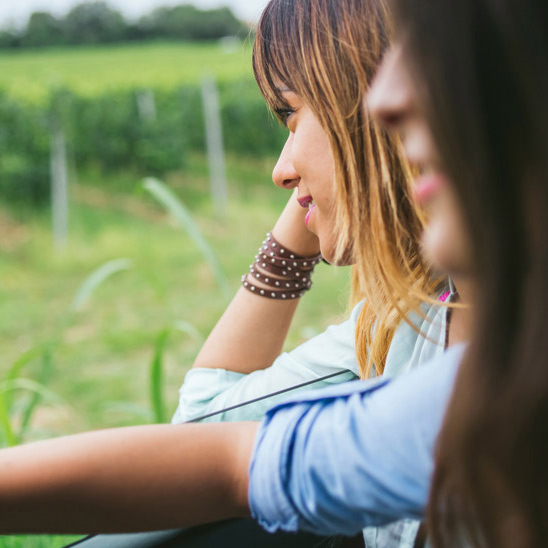 Care for all stages of life
Vanderbilt Women's Health provides the best in women's health care at locations across Middle Tennessee.