Taking care of these details before surgery will make recovery go more smoothly.
Joint replacements are some of the most common surgical procedures done in the U.S. More than 860,000 hip and knee replacements were done in the U.S. just from 2012 to 2016, according to the American Academy of Orthopaedic Surgeons. For thousands of people, getting knee or hip replacements means improved mobility, getting back to their favorite sports and being able to move around without pain.
But first comes recovery from the surgery itself.
Your medical team will give you plenty of instructions on how to manage medications and physical therapy. Your physical well-being after joint surgery will also depend on how easily you can get around at home in the first days and weeks after your procedure. Here's a checklist of things to take care of at home and to talk through with family or friends before your surgery, so nothing trips you up (literally) afterward.
Choose your support team
Joint replacement is a team sport! You will need help at home during your recovery. Think about which family members and/or friends may be able to help.
Your home team's first job is to pick you up from the hospital the day you are discharged. This could be the day after your surgery, or two to three days later, depending on when your surgeon feels you are ready to go home. The person picking you up from the hospital should be available all day and should be driving a car that will be comfortable for you. Climbing up into a monster truck or squatting down into a tiny sports car will be difficult, maybe impossible, immediately after joint replacement surgery. To make your ride home from the hospital more comfortable, ask a friend or family member to bring pillows for you to sit on.
For the first two weeks, you might need someone to stay with you overnight. You should feel comfortable with this person, who may need to help you bathe, get dressed or change your surgical site dressings.
You also need to have someone who can drive you to your doctor's appointments and physical therapy for the first six weeks after surgery. Your surgeon will let you know when your joint replacement has healed enough for you to drive safely on your own. During these six weeks, someone will also need to help you with grocery shopping, pet care and other errands.
Be sure this person is able to lift and carry everyday things such as grocery bags, baskets of laundry, large bags of pet food, etc., and move them in and out of closets, drawers and cupboards, because you may not be able to haul these items around on your own in the first few days at home.
Prepare your house
There is a good chance your home is organized to match the way you live now. After your surgery, it will take time to get back to your current state of mobility. To make your house as safe as possible, move furniture to create large walking paths that are free from clutter so that you can navigate your walker comfortably. If there are items you usually store deep in low cupboards or up on high shelves, move them to spots that are easier to reach during your recovery.
You will not be able to climb stairs right away. If your bedroom is on an upper floor, before surgery you should have a bed moved (or rent a hospital bed) to someplace on the lower level of your house so you won't have to climb stairs to get to bed. Move any needed clothing from upstairs closets to someplace where you can get to them on a lower level, too.
This also applies to making sure there is a bathroom you can use without going up or down stairs. If you normally dress and bathe in an upstairs bathroom, it's smart to move medications, toiletries, towels, etc., to a bathroom on a lower floor. Make sure the bathroom floor is not wet or slippery. Use a non-slip mat in your shower or tub. You may want to have a shower chair to help you be more comfortable.
You may need to prepare the entrance to your house, too. More than one joint replacement patient has thoroughly prepared the inside of their house, only to come home after surgery to realize they did not think about how to get into the house, if it involves steps leading to the door. Plan to use an entrance that won't require you to climb any stairs. Or talk to your physical therapist about devising some physical tactics for navigating a few steps. An alternative is placing a ramp over steps to make it easier to get inside.
There are several items you can pick up in advance of surgery:
A walker. Your doctor will give you a prescription for this. You do not need to bring your walker with you to the hospital when you have your surgery, but it should be in the vehicle that is coming to pick you up when you are sent home.
A commode seat (an elevated seat) for your toilet.
A tub bench or shower chair.
Non-slip mats for the bathroom floor.
Night lights, ice packs and athletic shoes with good traction will also make your recovery at home safer. If the treads of the tennis shoes you've worn for a long time are getting worn down, buy a new pair before your surgery.
Find more expert tips
Visit mysouthernhealth.com for more tips on how you can successfully recover from surgeries, get advice on nutrition, learn how you can lead a healthy lifestyle and more.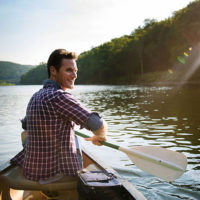 If you are dealing with an injury, facing surgery or coping with chronic pain, Vanderbilt Orthopaedics offers a full spectrum of care. Our specialists work with you from evaluation and "prehab" through physical therapy and, if needed, surgery. We'll help you get back to doing the things you love, pain-free. To make an appointment, call 615-936-7846.