Physical therapy before orthopedic surgery ("prehab") can help recovery.
If you're having a hip, knee or shoulder replacement or another type of orthopedic surgery, you will almost certainly need to go to physical therapy as part of your recovery.
Your doctor might also ask you to get some physical therapy before surgery. Casually referred to as "prehab," physical therapy before surgery is an increasingly common practice because studies show that patients who strengthen relevant muscles and joints before a surgical procedure will have a better recovery afterward.
This study showed that those with six weeks of an exercise program before joint replacement surgery reduced their risk of needing to be sent to an inpatient rehab facility after surgery by 73 percent.
Getting at least several weeks of prehab before surgery can reduce inflammation in the joint. It can improve blood flow in the area, strengthen the muscles supporting the joint and allow a greater range of motion. The better the joint is functioning before surgery, the stronger, and faster, your recovery is likely to be after the operation.
How long will physical therapy take?
Whether you do prehab or not, you will need to go to physical therapy sessions with a therapist for at least four weeks after surgery to replace a shoulder, knee or hip.
Surgical teams now recognize that getting patients out of bed and moving their new joint  – possibly only several hours after surgery  — helps the joint recover faster than if they waited for days.
Physical therapy, therefore, really begins the same day or the day after a joint replacement surgery. Knee and hip patients typically must be able to walk up a few steps and walk 50 to 100 feet on a flat surface before they can go home. People with greater strength and function before surgery are able to handle those tasks sooner after surgery than those who came into surgery in a weaker condition.
Nearly everyone needs in-person physical therapy for at least several weeks after surgery to replace a hip, knee or shoulder. The number of therapy sessions necessary depends on many factors, especially the type of surgery, how active you were before surgery, and how quickly you heal afterward.
As you gain strength and range of motion in your recovering joint, the number of in-person visits per week will shrink. Eventually, the therapist can give you exercises to do on your own at home to strengthen the muscles around the joint and ensure that connective tissue stays flexible.
What should I expect about pain?
The surgeon will prescribe pain medication for the days and weeks after surgery. Even with medication, however, many people who have had joint replacement surgery will have some pain during physical therapy. The pain should gradually decrease – and to fully regain function of the joint, you'll need to stick to the physical therapy regimen, even if it's uncomfortable.
Patients may worry about the risk of addiction to opioid pain medication. At Vanderbilt Orthopaedics Cool Springs, physical therapist Flavio Silva PT, ScD, says there are other tactics for helping patients manage pain without relying completely on medication. A good physical therapist will talk with clients before surgery to answer questions, set realistic expectations and help patients gain a positive mindset.
"Eliminating the fear and stress usually makes them be able to handle it better," Silva said, so pain becomes less of an obstacle to recovery.
Choose the right physical therapist for prehab and post-surgery.
Because physical therapy is such an important part of recovering from orthopedic surgery, it's important to choose the right therapist or practice for prehab or post-surgery.
Silva suggests considering these factors when choosing a therapist:
Be sure the location is convenient for you because you'll visit often, at least at first.
Ask if you will you get one-on-one sessions with a physical therapist on every visit. Some practices match clients with a therapist for the first visit, but later sessions might be with an assistant. Or they might group several clients to work with a therapist simultaneously. "I would look for a place where I would have either the same therapist or another physical therapist with me all the time – one-on-one physical therapy," Silva said.
Ask whether you have an opportunity to talk with your physical therapist at the outset about your goals. Some people may need to be able to climb many stairs. Some just want to be able to walk pain-free. Some hope to enter a triathlon. Find a therapist who talks through these things with you and can create a plan to help you reach those goals, Silva said.
Find more expert tips
Visit mysouthernhealth.com for more tips on how you can successfully recover from surgeries, get advice on nutrition, learn how you can lead a healthy lifestyle and more.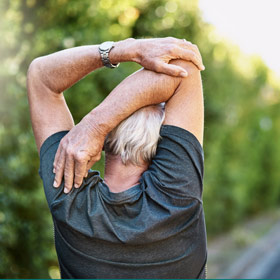 If you are dealing with an injury, facing surgery or coping with chronic pain, Vanderbilt Orthopaedics offers a full spectrum of care. Our specialists work with you from evaluation and "prehab" through physical therapy and, if needed, surgery. We'll help you get back to doing the things you love, pain-free. To make an appointment, call 615-936-7846.