If you've been told surgery isn't an option for your type of pancreatic cancer, here's what you need to know about seeking a second opinion.
Although not all tumors of the pancreas can be removed, you may want to seek a second opinion if you've been told removal isn't feasible. That's because about 30 to 50 percent of patients with pancreatic cancer whose disease can be treated surgically are told that surgery isn't an option, according to the Pancreatic Cancer Action Network.
Understanding treatment for pancreatic cancer
"Pancreatic cancer is one of the most aggressive cancers in the human body," said Kamran Idrees M.D., director of pancreatic and gastrointestinal surgical oncology at Vanderbilt University Medical Center. "Unfortunately, a majority will present at a later stage, meaning it's already spread to other organs."
If pancreatic cancer has spread, it isn't operable, and a patient will require treatments that target the whole body, usually chemotherapy, Idrees said. But if the cancer hasn't spread outside of the pancreas, patients will typically fit into one of two categories.
One category of patients will have what are called straightforward resectable tumors, meaning they are operable and can be removed. And the other category of patients will have tumors that are called borderline resectable or locally advanced, Idrees explained. It is in this latter category that some patients are told their tumors cannot be removed because of involvement of key blood vessels, but sometimes surgery is still possible.
"That's where it becomes tricky," Idrees said, "because a lot of surgeons, if they 're in a community or a small hospital system, they're hesitant to operate on those patients with borderline resectable or locally advanced tumors and deem them unresectable."
What does having a locally advanced tumor mean?
If a tumor is deemed locally advanced, that usually means important blood vessels are involved, Idrees said. The blood supply to the nearby liver and to the small intestine becomes a big concern.
"Something that is deemed unresectable in one surgeon's hand might be deemed resectable in another."
"My goal as a pancreatic cancer surgeon is to remove all the tumor without leaving any cells behind," Idrees added. "So if the blood vessels are involved, then our sequence of treatment changes. Usually we will do chemotherapy before surgery to try to shrink the tumor away from those blood vessels." If further shrinking is needed, then patients might undergo a course of radiation therapy, as well. Then if surgery is a possibility, sometimes the blood vessels also need to be removed, Idrees said.
"The location of the pancreas in the human body is such that it is high-priced real estate," he explained. Surgery for pancreatic cancer is complicated to begin with, but it becomes even more complicated for these borderline cases. That's why getting a second opinion can be valuable if you've been told removal isn't an option. "Something that is deemed unresectable in one surgeon's hand," Idrees explained, "might be deemed resectable in another surgeon's hand."
Getting a second opinion
If you're opting to get a second opinion, look for a cancer center with a dedicated and experienced pancreas team that takes a multidisciplinary approach. "High-volume pancreatic surgery centers have greater outcomes," Idrees explained.
The National Cancer Center Institute designates the Vanderbilt-Ingram Cancer Center as a Comprehensive Cancer Center. And according to the National Pancreas Foundation, Vanderbilt is the only Center of Excellence for Pancreatic Cancer in the state of Tennessee. Specialized multi-disciplinary tumor boards meet to combine their expertise and provide personalized treatment plans.
"It's like a one-stop-shop," Idrees said of Vanderbilt's Pancreas Center. Everyone is in one place to customize the appropriate care for you — from medical oncology, surgical oncology and radiation oncology, to ancillary services like nutrition, symptom and pain management. However, if patients are coming from out of town or out of state and wish to do some of their treatment closer to home, Vanderbilt can help coordinate. "We work with their physicians hand-in-hand," Idrees said.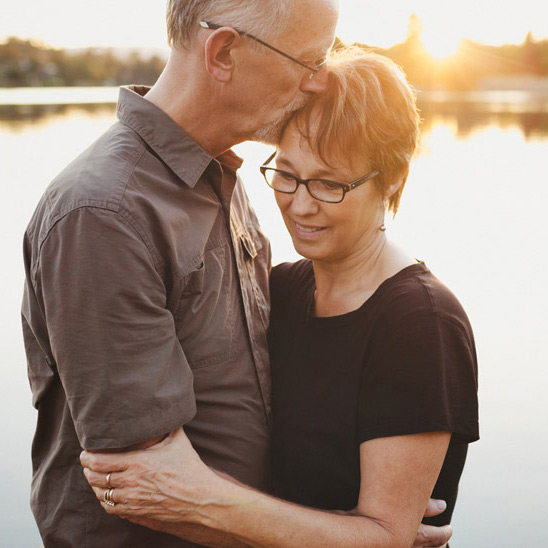 The experts at Vanderbilt-Ingram Cancer Center work to provide a precise diagnosis and effective treatment options for pancreatic cancer. The team  combines advanced research, technology and techniques with compassionate care to create a personalized treatment plan that is right for each patient.