The Medicare Annual Wellness Visit is not an annual physical exam. Instead, it is a helpful tool for assessing and preventing health issues and managing your care needs.
Medicare fully covers the Medicare Annual Wellness Visit. It offers you and your primary care physician a chance to discuss your health as a whole. This allows you both to determine maintenance and preventive measures to keep you well. The goal is for your physician to gain an assessment of your current health, answer any questions you may have, and make a plan for your care needs going forward. During an AWV, a clinician will record your vital signs, and although your doctor may examine you, the intention is not a head-to-toe physical exam.
In general, you don't need to do anything to prepare for an AWV. The only exceptions are when you're meeting with your primary care physician for the first time, or the clinic doesn't have your medical records. Providing your records before these scenarios can be helpful. As your appointment nears, write down any question you may have about new symptoms, your current medical conditions or your medication.
"Sometimes, with all the activities during a visit, it's easy to forget things that you wanted to ask your doctor," said H. Edward Odom, M.D. of Vanderbilt University Medical Center.
Dr. Odom provided us with the details about what you can expect at your Medicare Annual Wellness Visit.
A questionnaire about your health
When you arrive, you'll be given a questionnaire that will help your primary care physician gain a picture of any health concerns you may have. "There's a self-reported inventory of questions called the health-risk assessment that Medicare requires," Odom explained. The survey will ask you questions about common issues that occur as people age. These may not be questions you'll receive at other appointments. This helps address any new symptoms or changes with chronic conditions. "We can discuss with the patient if there are any concerning answers, and we can try to help the patient with those issues," Odom added.
A comprehensive discussion with your primary care physician
If you go to the doctor for the flu, for example, that appointment will focus on getting you well again. Acute visits are not enough time for a discussion about your health as a whole because the focus will be on the pressing issue. The Medicare Annual Wellness Visit is designed to give you the opportunity for some one-on-one time to address overall concerns. Your physician will go over any screenings (like a colonoscopy) or vaccinations (like the pneumonia vaccine) that you may need.
"We take the time to review all of that," Odom said, "and if the patient is not up-to-date, we discuss options with them to hopefully bring them up-to-date."
Various wellness assessments
Your doctor or nurse may perform certain tests or screenings to assess memory, vision and balance during your Medicare Annual Wellness Visit. Results of these tests will help your physician develop your care plan for the months ahead. Your doctor may also assess or discuss any risk factors for developing certain conditions and then outline future monitoring or screening requirements.
A plan of care
After your visit, you'll receive either a paper or electronic form called a personalized prevention plan of service. "That details what our suggested plan is for the patient going forward in terms of preventive measures and health maintenance," Odom said. It will be customized specifically for your health and help guide you on your wellness journey until your next doctor's visit.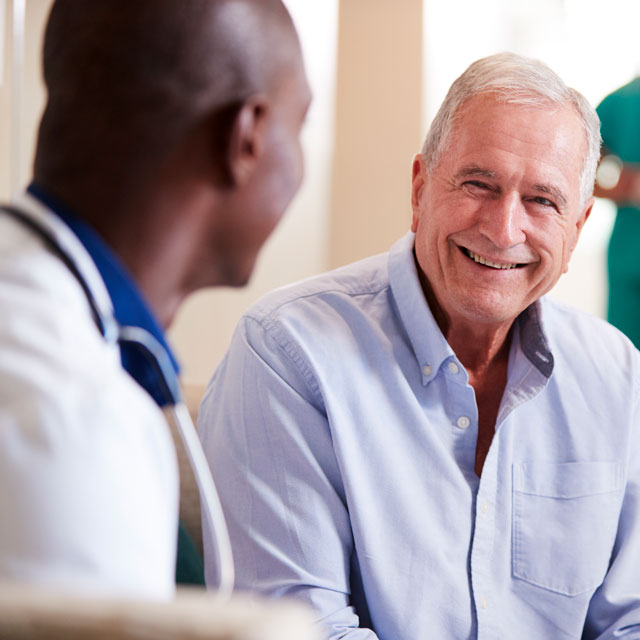 Are you or your loved ones on Medicare? If so, make sure to take advantage of your free Medicare annual wellness visit by the end of the year. Ask your doctor about an annual wellness visit so you can be sure you are doing everything you can to stay as healthy as possible.