Yearly lung screenings have reduced cancer deaths. Find out if you need one in addition to your colonoscopy and mammogram.
The colonoscopy for colorectal cancer and the mammogram for breast cancer are talked about more often than screening for lung cancer. But a yearly lung screening with low-dose computed tomography is just as crucial for individuals who are at higher risk.
"Early-stage disease is very often curable — not for everyone, but for a lot of people and for far more people than who have metastatic disease," said Dr. Kim Sandler, co-director of the Vanderbilt Lung Screening Program. "Survival is largely dependent on when your lung cancer is found," Sandler added.
Cancer checks save lives
If you meet the criteria for lung screening, ask your primary care provider to refer you. If you do not currently have a health care provider, Vanderbilt's program can help you. Learn More:  www.VanderbiltLungScreening.com
What the research says
The National Lung Screening Trial showed a 20 percent mortality rate reduction and an almost 7 percent decrease in all-cause mortality in individuals who had undergone low-dose computed tomography, when compared to people who had been screened via chest X-ray.
Additional studies have shown an even greater benefit. Sandler said mortality rate reductions are probably closer to 40 percent. "It's been shown to be as high as 69 percent in women," Sandler added, "because women tend to get a type of lung cancer that grows more slowly. So we actually have more time to catch it with lung screening."
Who needs a lung screening?
The U.S. Preventive Services Task Force in recent years recommended two changes that nearly doubled the number of people eligible for lung cancer screening by lowering the age from 55 to 50 and reducing the number of smoking history pack years from 30 to 20. That means they've smoked about a pack of cigarettes a day for 20 years or more (or the equivalent; for example, ½ pack per day for 40 years). These guidelines apply to those who currently smoke or who have quit within the past 15 years.
The task force says screenings can stop once a person has not smoked for 15 years, has developed a condition that limits their life expectancy, or is unwilling or unable to undergo surgery or treatment for lung cancer.
Sandler pointed out that lung cancer and related deaths are prevalent without tobacco use, as well. "People think only smokers get lung cancer, which is really not true," she explained. "If you look at lung cancer, and you excluded all of the smoking-related lung cancers, lung cancer would still be the seventh leading cause of cancer-related mortality in non-smokers."
If you have a family history of lung cancer, a personal history of other cancers, or a history of occupational exposure to carcinogens, talk to your health care provider to see if earlier screenings are right for you.
Another thing for women to consider: Women who are longtime smokers could potentially save their lives by undergoing lung screens on the same day they schedule mammograms, according to a Vanderbilt study.
Raising awareness and empowering patients
"We have these huge efforts in October around breast cancer awareness," Sandler said, "and then November is Lung Cancer Awareness Month and no one seems to know that there's anything going on. And so we're working to change that."
For any cancer, Sandler said patients should be empowered to talk to their health care providers about the potential need for earlier screenings. "I think it's important to know as much as you can about your history and also how your risk changes based on exposures," she explained.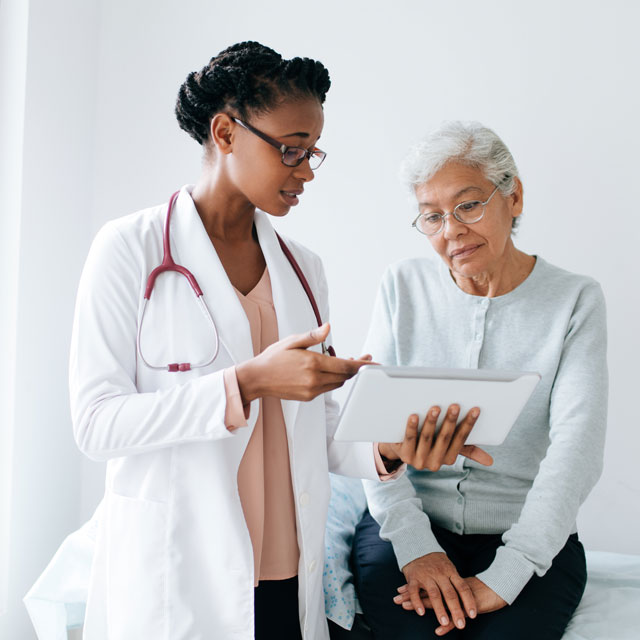 Don't Delay
Vanderbilt's Lung Cancer Screening Program offers yearly lung screening computed tomography (CT) scans for patients who are at high risk of lung cancer because of age and/or smoking history.
You're considered high-risk if:
You're between the ages of 50-80;
You've smoked cigarettes in the past 15 years;
You have a smoking history of at least one pack per day for 20 years or comparable (i.e., ½ pack per day for 40 years).