Genetic testing could save your life or your child's. We bust through the myths and provide the details.
Genetic testing for men makes it possible to check for a number of issues that could affect your health or the health of your children. Early detection of gene mutations can help you work with your physician to plan for more aggressive screening options. And early detection of cancer, in many cases, can offer greater chances of successful treatment. Men with certain family medical histories and those who are planning to have children may want to consider genetic counseling and possibly testing.
We talked to Georgia L. Wiesner, M.D., director of Vanderbilt University Medical Center's Hereditary Cancer Program to find out more about why genetic testing for men is beneficial and what it entails.
"The whole point is to identify risk, identify if there's a gene mutation that is associated or goes along with that risk, and then change screening if necessary," she explained.
Debunk the genetic testing for men myths.
When talking about genetic testing for men, Wiesner said it's important to dispel the common myths surrounding the relevance of family medical history. "There is a myth that breast cancer will only come from the woman's line," she explained. "So sometimes people will say, 'I'm a guy, and those cancers are on my dad's side, so I don't have to worry.'" That's a myth.
Another myth is that if there's a known gene mutation that is primarily associated with cancers in women, the men in the family don't have to worry. But that's just not true. Wiesner said, "What we're now learning is that cancer gene mutations have a wide spectrum of cancers that can occur in individuals, both men and women."
According to the Centers for Disease Control and Prevention, mutations in the BRCA1 and BRCA2 genes are responsible for most cases of inherited breast cancer. These genes can be passed down from your mother or your father, and likewise, as a man, you can also pass it down to your own child. Although women are more likely to develop breast cancer than men, men with these gene mutations are more likely to develop breast cancer than men without the gene mutations. Plus, BRCA gene mutations increase a man's risk for developing pancreatic cancer and high-grade prostate cancer.
Know your family history.
"Men need to be aware of it not only for their own health," Wiesner said of family medical history, "but also that genes are inherited from parents and passed down to their kids." Research has shown that men are less likely to pay attention to their health than women are, and this suggests that many fellas may not have a complete picture of the medical history of their parents, grandparents, and other relatives. Wiesner urges guys to not take a backseat. "Take an active role and be an advocate for your family in regards to any potential problems."
Keep an eye out for these red flags.
Look for a history of cardiovascular disease, Wiesner suggested. And in addition to mining your family history for breast cancer, men should pay attention to a history of colon cancer, pancreatic cancer, and prostate cancer. A history of any of these conditions may warrant genetic testing.
"In general, men at a certain age need to be screened for prostate cancer and talk to their physicians about what the risk is," Wiesner said. "But if they have prostate cancer in their family, their risk of prostate cancer can be elevated. And that elevation of risk is very important to them to talk to their doctors about." Vanderbilt's Hereditary Cancer Clinic now has a genetics prostate expert on staff, she added.
Here's what a genetic counseling session looks like.
Ultimately, for the patient, the final genetic test is a simple blood draw — multi-gene panel testing allows for many different genes to be tested from one sample. "The blood test is the easiest part of the whole process," Wiesner said. "The first part of the process is to gather a full family history." You'll complete the family history in the clinic, then go through a risk assessment, she said. After this genetic counseling session, the person has the choice of whether to continue with the actual testing.
Genetic testing for men has benefits beyond disease prediction.
One more reason to consider genetic testing for men is to determine the types of medications that are best for your body. Pharmacogenetics is the study of how our inherited genetic differences cause us to have different responses to drugs based on how we metabolize them. "It's really looking at how we can get someone the best medicine based on their metabolism," Wiesner said.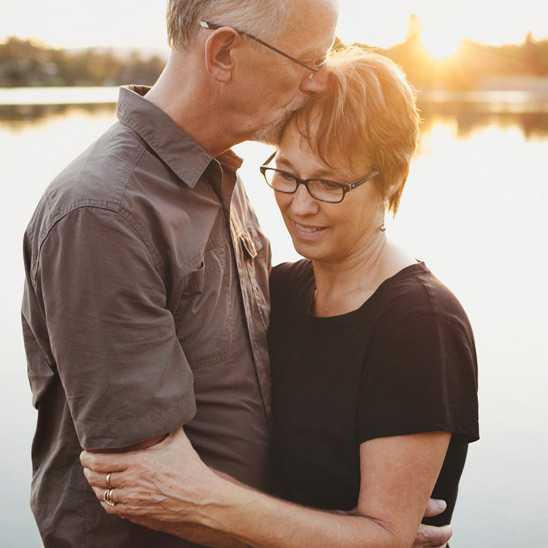 Learn more
The Vanderbilt-Ingram Cancer Center is a national leader in patient care and research. Vanderbilt offers the region's most complete range of oncology care, from advanced imaging to team-based treatment options to genetic cancer medicine and the latest in therapies being studied in clinical trials.