These three tools can make it easier to teach children to wear their masks.
Parenting during a pandemic may feel like packing a suitcase for a place you've never been. School, places of worship, libraries and grocery stores now involve new expectations and procedures. Many parents are finding kids' masks on their child's back-to-school supply list. This can be challenging for both adults and children. It may not be easy for children to learn to wear face coverings/masks, but it is possible.
Children, especially very young children, rely upon faces and expressions for clues about people around them. When a person's entire face cannot be seen, it can be unsettling and make it harder for a child to feel comfortable with the person or the situation. Children of all ages and developmental capabilities can learn to feel more secure with guidance and support from their caregivers.
Here are three tools for kids' masks:
1. Give children information about why it is important to wear face masks in a way they can understand.
A simple, matter-of-fact description is the first step. Choose words like "Wearing masks right now keeps us and others healthy. Wearing a mask can help the virus stop moving so quickly between people." Children make sense of the world by noticing patterns. Consistent messages from caregivers help children feel more comfortable with new behaviors like mask wearing. For example, wearing a seatbelt or wearing shoes outside are needed for overall health and safety. Even though children often resist these, we, as adults, know that they are important. Even if the child or teen resists, keep the message the same and your tone calm.
2. Play about it!
Play can give children chances to practice wearing masks before being in a setting where it is required. Research tells us that play has serious value for helping children learn about and cope with their surroundings. Although it isn't recommended for any child under the age of 2 years to wear a mask, they may still need support in getting used to seeing others wearing them. Engage them in play, too, since they will be seeing adults or other children wearing them. Play "grocery store" or "school" and include mask wearing as part of the pretend. Let the child play the part of grocery clerk or teacher, reminding you (the adult) to wear a mask correctly. Keeping a mask on for 5-10 seconds may be an accomplishment for some, while others aren't bothered at all! Whatever a child's tolerance level, start there and build. Celebrate progress and don't give up.
3. Model the mask wearing behaviors and attitudes you want to see in your child or teen.
This can be a tough one. Remember, it isn't necessary to like wearing a mask. Older children and teens may experience feeling self-conscious or resistant and fearful. Acknowledge and validate those feelings by sharing your own thoughts about mask wearing.
Use pictures, social stories or other tools for children and teens for whom verbal information and modeling is not enough. Allow plenty of time and remain consistent. Some children develop new habits quickly while others take more time. Just because a child or teen struggles does not mean the child is not able to learn. By helping children understand how wearing a mask fights the COVID-19 germ, they can learn that we all have an important role in helping our communities stay healthy.
 This post was written by Katherine L. Bennett, MEd, CCLS, who has worked as a Certified Child Life Specialist for 19 years at Monroe Carell, Jr. Children's Hospital at Vanderbilt. She has worked clinically with children and teens across the age span and is currently the educator for Child Life & Volunteer Services, supporting the training of clinical students and the professional development of the multi-disciplinary team regarding the developmental and psychosocial needs of children and families in health care settings.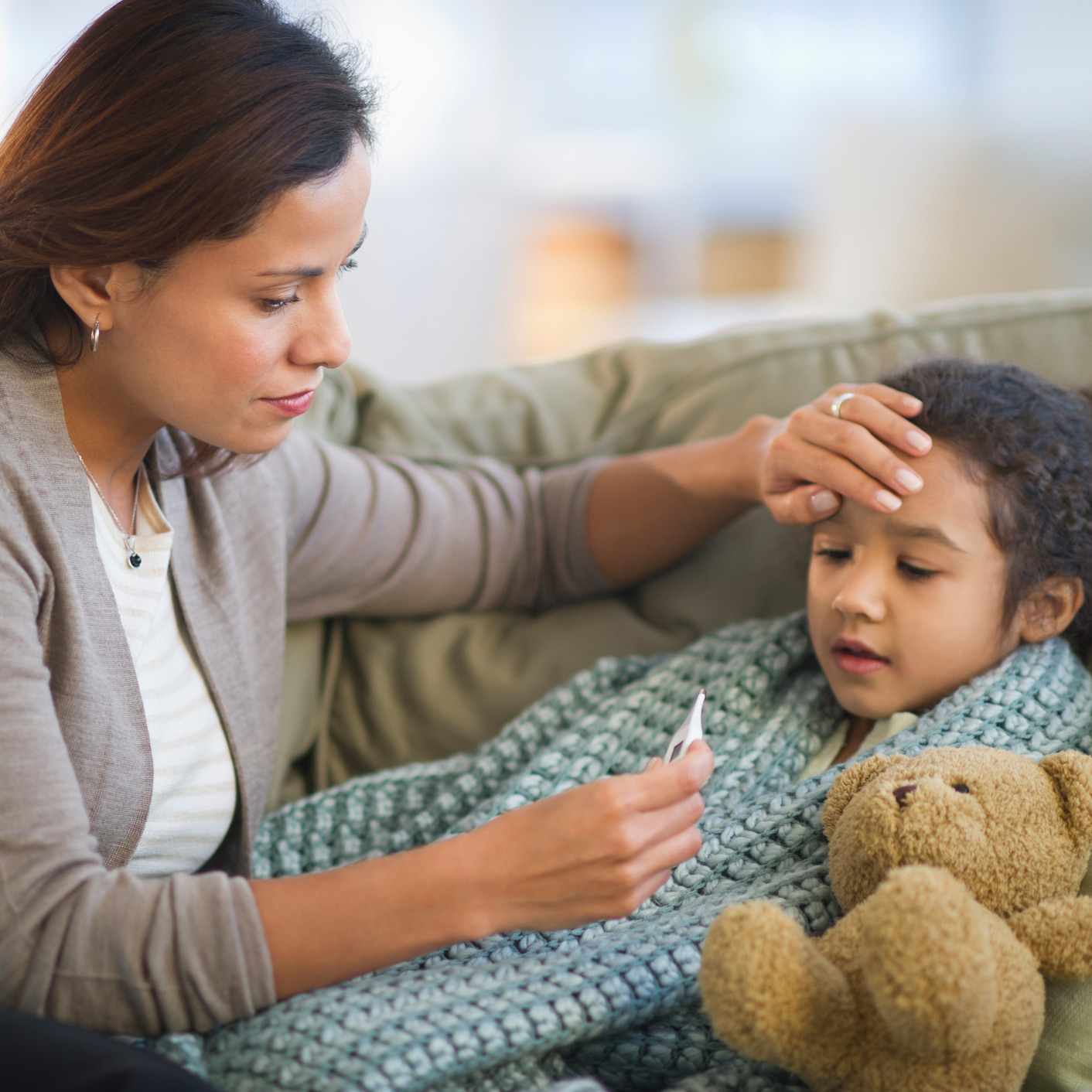 Staying Safe is Essential. So is Your Child's Care.
Monroe Carell Jr. Children's Hospital at Vanderbilt is taking a careful approach to help keep your child and family safe, along with team members. Safety actions follow recommendations by the Centers for Disease Control and Prevention and other trusted experts.
COVID-19 is not the only threat to your child's health and well-being. Many illnesses and conditions can cause serious problems. Good preventative care and early treatment can save lives. Please don't delay important healthcare for your child — including all-important immunizations.