If you're newly diagnosed — and even if your diagnosis isn't new — these lifestyle changes can help control diabetes.
Diet and exercise are critical to your health and wellbeing if you are managing Type 2 diabetes or prediabetes. Lifestyle changes for diabetes like eating healthy foods and getting regular physical activity have a large influence on what course this progressive disease will take.

Physical activity leads to cells being more sensitive to insulin, which helps lower blood glucose. Physical activity also plays a role in heart health, bone strength, building muscle and weight balance. The foods that you choose to eat, how much you eat and the timing of your meals all play a part in blood glucose levels. Losing 5% to 10% of your weight can help delay the progression of diabetes. The key is finding a balance of exercise, healthy foods and portion control. 

But what do these "lifestyle changes" involve, exactly? And how to make them as easy as possible?

May Pendergrass, senior clinical program manager at Vanderbilt's Eskind Diabetes Clinic, offered these tips on how to achieve lifestyle changes to control diabetes so they are manageable.
Need help?
To schedule an appointment at the Eskind Diabetes Clinic, call 615-343-8332 for adult care and 615-322-7842 for children's care.
Changes to diet and lifestyle with the "plate method"
We know that obesity is a key risk factor for developing diabetes. Maintaining a healthy weight is a good way to prevent developing this disease.

If you've already been diagnosed with Type 2 diabetes, achieving and maintaining a healthy weight — or even just losing weight — is still critically important for managing diabetes.
And the earlier in the disease you can begin to make changes to your diet, the better.

That does not mean trying to follow fad diets, Pendergrass cautioned. Talk to your doctor or dietitian about an appropriate food plan for you. Fad diets have several problems: They are hard to follow for a long period of time. They can also cause additional problems, like high cholesterol and other high lipid levels.
Instead, consider the "plate method," a more well-rounded approach to nutrition. Pendergrass explained that this means at every meal, you should eat:
A balance of healthy carbohydrates (whole grains, legumes, low-fat milk, low-fat yogurt, fruits high in fiber, and a limited amount of starchy veggies)
Lean protein (such as chicken or fish)
And as many non-starchy vegetables (greens, asparagus, peppers, broccoli, cauliflower and the like) as desired.
A person's carbohydrate goal for meals and snacks can be determined depending on their diabetes type, weight goal, activity level and body size.
Balancing carbohydrate intake to control diabetes
Carbohydrates are important to fuel the body and should not be avoided, but rather portioned.  Certain carbohydrate-containing foods may cause a higher glycemic response. There are many factors that play a role in how carbohydrates are absorbed, but one factor is the amount of fiber, fat and protein the food contains. For example, if a person drinks 4 ounces of apple juice with 15 grams of carbohydrate or eats a small apple with 15 grams of carbohydrate, the apple would not spike the blood sugar as much or as quickly as the juice would. It takes the body longer to break down the apple. Limit foods high in added sugars, sodium and fat. 

Using an app or food log can help you balance your carbohydrate intake. Pendergrass tells patients about the many apps that are available, including Glooko, MyFitnessPal, CalorieKing and Lose It! Many online recipes and restaurants contain the nutrition facts for foods. Measuring cups and food scales can help portion foods based on the recommended serving size listed on food labels.

Starting a nutrition plan depends on where you are in the weight-loss process and making slight changes from there. For example, the first step could be cutting out drinks with sugar, adding more non-starchy veggies or eating smaller portions of foods containing more carbohydrate. 
Physical activity that's tailored to you
Regarding fitness, the idea is the same. Medical guidelines say adults should get at least 150 minutes of physical activity every week. How each person accomplishes that will vary, Pendergrass said. Maybe that means going for a 30-minute walk five days a week. Maybe it's 15-minute walks, twice a day. How the plan takes shape isn't what's important. What matters is that the patient understands that these activities are absolutely crucial lifestyle changes for diabetes. Combined with a healthy diet, regular physical activity is the key to delaying the progression of diabetes.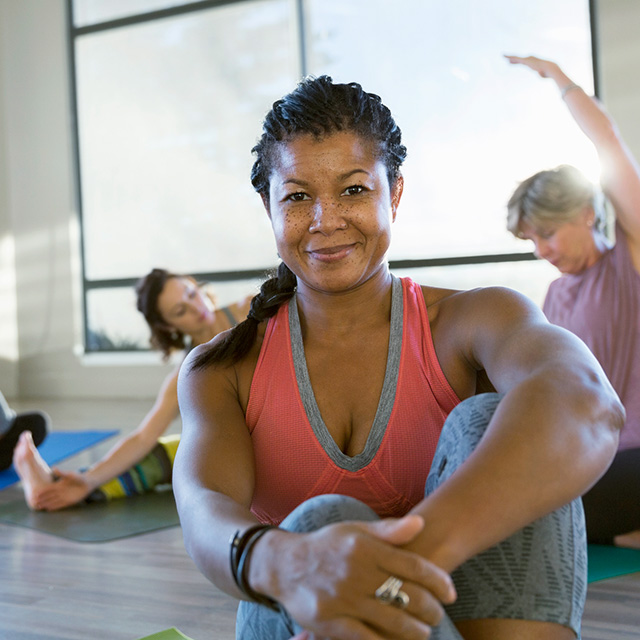 Diabetes, endocrine disorders and other metabolic disorders affect your hormones and overall health. Vanderbilt Diabetes and Endocrinology can help you reach your best health through a comprehensive approach to your care. Vanderbilt's program operates within the Eskind Diabetes Clinic, a nationally recognized facility for adult, pediatric and gestational diabetes treatment.