From seasonal and food allergies to insect stings, we've got the details for navigating these sneezy, itchy and sometimes scary types of allergies.
Whether you or your kids battle pollen, food or insect bite allergies, the issue can make you nervous — not to mention uncomfortable, especially if sniffling and scratching are part of your everyday. Here, we've rounded up the best My Southern Health advice and information about types of allergies so that you can arm yourself with prevention methods and find fast relief.
Environmental allergy types
For those who battle indoor and outdoor allergies, the mid-South can be an extra sneezy place, but we have details on how to alleviate symptoms no matter the season.
---
Types of food allergies
Food allergies can develop for anyone at any age. Although a wide variety of foods can trigger a reaction, the most common food allergies, also known as the "Super 8," are peanuts, tree nuts, eggs, milk, wheat, soy, fish and shellfish. Sesame has also become a common food allergy. Here's what you need to know about diagnosing food allergies and preventing exposure in all kinds of scenarios:
Contact Allergy Types
Contact allergens are allergens that come into direct contact with the skin and cause the skin to break out in a rash or another allergic reaction. Although plant dermatitis is the most common contact allergen, other chemicals can cause a delayed type of contact dermatitis, with the most common being nickel and fragrances.
If you suspect you have a contact allergy, talk to your doctor about a patch test. This can help narrow down what is causing the reaction.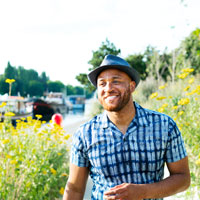 Need help?
Allergies, asthma and sinus problems can produce similar symptoms, ranging from annoying to life-threatening. The Vanderbilt Asthma, Sinus and Allergy experts give you an accurate diagnosis and treatment tailored to you, your symptoms and your life. Vanderbilt Asthma, Sinus and Allergy has four locations in Middle Tennessee: Nashville, Brentwood, Franklin and Gallatin.