Fetal Alcohol Spectrum Disorder has long-term affects and is preventable.
Prenatal exposure to alcohol is the leading preventable cause of birth defects and neurodevelopmental disabilities. A report from the American Academy of Pediatrics states that no amount of alcohol consumption is considered safe during pregnancy. All types of alcohol (beer, wine, vodka, tequila or other liquor) are considered dangerous to the unborn child, and may lead to Fetal Alcohol Spectrum Disorder. The report also states that there is no safe time to drink alcohol while pregnant.
When a pregnant woman drinks, so does her unborn baby. According to the American Academy of Pediatrics, exposing an unborn child to alcohol can cause miscarriage, stillbirth, prematurity and sudden infant death syndrome.  Alcohol exposure can also lead to birth defects, learning disabilities, developmental disabilities and behavioral abnormalities. Fetal Alcohol Spectrum Disorders is an umbrella term that includes several different diagnoses related to alcohol exposure during pregnancy.
According to the website, a child with a FASD might have:
Abnormal facial features
Small head size
Shorter-than-average height
Low body weight
Poor coordination
Hyperactive behavior
Difficulty with attention
Poor memory
Difficulty in school (especially with math)
Learning disabilities
Speech and language delays
Intellectual disability or low IQ
Poor reasoning and judgment skills
Sleep and sucking problems as a baby
Vision or hearing problems
Problems with the heart, kidney or bones
According to the CDC, up to 1 in 20 school-age children could have FASD. Research has shown that a child with a Fetal Alcohol Spectrum Disorder will have a high likelihood of experiencing mental health issues, beginning early in life and continuing throughout adulthood.
If you have a child with a FASD, there is hope. While FASD has no cure, developmental improvements can happen through building trust, behavioral modification and focusing on the child's strengths. Proven interventions and treatments can also make a difference. Available treatments reported by the American Academy of Pediatrics are behavior modification, developmental services, parent training, social skills training, advocacy in the school and workplace, medications and community support services.
If you are pregnant and having a difficult time giving up alcohol, contact Alcoholics Anonymous at 615-831-1050 or www.aanashville.org
If you have a child with an FASD, here are some helpful websites:
This post was written by Lisa Hacker, RN, BSN, MHA, NE-BC, an Administrative Coordinator at Monroe Carell Jr. Children's Hospital at Vanderbilt. She has a special interest in our Behavioral Health Population as well as FASD awareness and prevention.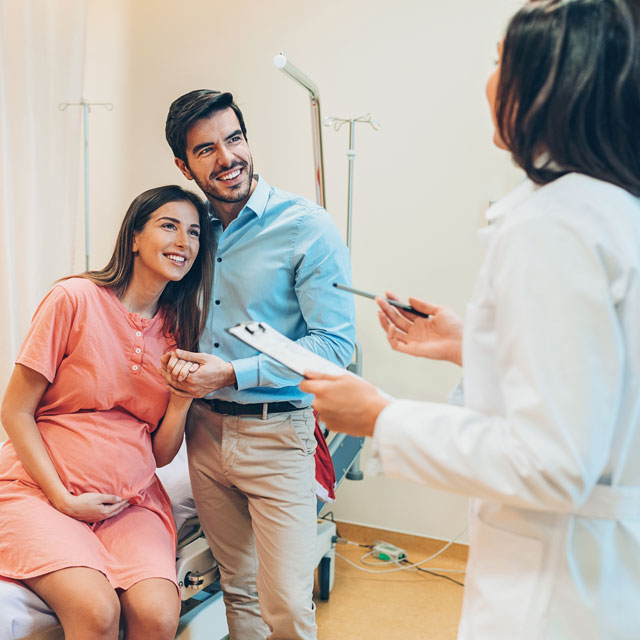 Need help?
Vanderbilt Health's maternal recovery program combines prenatal and postpartum care with addiction treatment for women facing the double challenge of pregnancy and recovery in Middle Tennessee. All the care needed comes together in one place to achieve a healthy pregnancy, a healthy baby and a sustained recovery.