Taking a child to the emergency room can be scary, but being prepared can make the experience less traumatic.
Preparation helps both parents and children. When an emergency happens, there may not be time to gather important information, so keep the following notes in a handy place where you can grab them quickly if you have to rush to the hospital:
Medications your child is taking
Allergies
Previous surgeries
Known illnesses
Relevant family medical history
Immunization history
Insurance information
Children may be fearful about about medical care. If you need to go to the emergency room, describe the hospital as place to get help, a place where children and grown-ups "see a doctor when their bodies are sick or hurt." Explain that doctors will decide the best way to help his or her body. Honest, simple explanations are helpful.
If possible, let your child choose a few items to bring to the hospital, such as a stuffed animal, blanket or hand-held electronics.
Arriving at the emergency department
Emergency department patients are seen in order of the severity of their illness or injury, not by order of arrival. If your child has a minor emergency, your family may have to wait to be seen. Your child may not be allowed to eat or drink before meeting the doctor. Crayons, books and activities are available upon request to keep your child occupied while you wait.
After a doctor has assessed your child and decided on treatment, hospital staff can help you and your child understand what will happen next. Some patients may need X-rays, urine tests, breathing treatments, blood tests or medication. It is important to explain to your child what he or she may see, smell, hear or feel in simple, honest terms.
At a dedicated children's hospital like the one at Vanderbilt, certified child life specialists are available to help you and your child. These professionals use a variety of tools to help children cope with the stress and anxiety of medical treatment.
Overall, it is important to be honest with your child about things he or she may experience. Do not make promises to your child (such as "no shots") until you know what treatment will happen. Here are some tips for supporting your child during an emergency department visit, based on the age of the child:
Infants and toddlers (age 0 to 3 years)
Remain calm and relaxed. Young children will take emotional cues from caregivers.
Decrease noise and lower lights when possible to avoid overstimulation. Speak in a soft, comforting voice.
Ask medical staff how you can help in your child's care and whether you can hold your child.
Distract or entertain your child with favorite toys. Ones that are active and light up can be very helpful for toddlers.
Preschoolers (3 to 6 years)
Provide simple but honest explanations for medical events. Never tell a child it won't hurt if it will. Ask a child life specialist to help your child understand his or her care.
Preschoolers may view hospitalization as a form of punishment. Reassure your child that the hospital is a place to get help and they are not being punished.
Reward difficult experiences and teach coping skills by providing specific verbal praise: "You held still for five seconds! Good job!" or, "I am proud of you for taking the medicine all by yourself."
Blow bubbles or pinwheels to distract your child and help them relax.
School age (6 to 12 years)
Many children have misconceptions about medical care. Answer questions honestly and give specific but basic information about the body part affected.
Offer choices whenever possible: "Who would you like to help you keep your body still, Mommy or Daddy?" or, "Should we count to three or four before you take your medicine?"
Practice deep breathing before treatment.
Distract with activities like "I Spy," puzzle books music with headphones, iPad/iPhone games, movies or drawing.
Encourage expression and validate your child's feelings.
Teens (13 and up)
Communicate honestly and allow your teen to participate in medical care.
Don't forget electronic devices, which  can help teens stay connected with their friends and offer a good source of distraction and comfort.
Practice deep breathing prior to treatments to encourage relaxation.
Respect and maintain privacy as much as possible.
Remain available for support. Encourage your teen to express what's on their mind, and validate feelings.
We hope these tips will help you think ahead and be more prepared if you do face an ER visit with your child. If that time comes, remember that your child life specialists are there to help.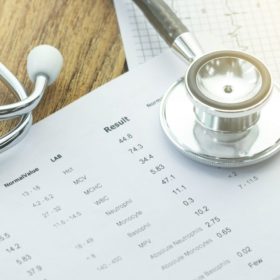 The Emergency Department at Children's Hospital
Whether your child is facing a sudden, concerning illness, one of childhood's routine mishaps or something far more serious, the goal of the Emergency Department at Monroe Carell Jr. Children's Hospital at Vanderbilt is to provide the region's best emergency care as quickly as possible, 24-hours a day. Our pediatric emergency medicine physicians have the highly specialized skills and knowledge required to care for any type of pediatric emergency, and our Children's Hospital is the only Pediatric Level-1 Trauma Center within 150 miles of Nashville. Our center offers the highest level of service to pediatric trauma patients, including around-the-clock access to all pediatric sub-specialties, and has also been verified by the American College of Surgeons.