Learn how a team-based approach can offer comprehensive care for older adults.
If you or a loved one is experiencing symptoms of dementia, you may be wondering what type of care provider to see. Neurologists are doctors with specialized education and training in diseases of the nervous system and the brain, like Alzheimer's and other forms of dementia. Geriatricians, however, are physicians who've undergone specialized training for diseases and syndromes that commonly affect older adults. So what type of doctor should you see for memory problems? Likely, you'll benefit from a team-based approach.
"These two aren't exclusive of each other," said Aaron McMurtray, M.D., PhD, of Vanderbilt Neurology. "I think patients would do fine to see both a geriatrician and a neurologist."
What does a neurologist do?
If a patient is referred to a neurologist for memory or cognitive issues, likely they'll undergo some testing. Blood tests help determine if, for example, a vitamin deficiency or thyroid dysfunction is a treatable cause of the impairment, McMurtray said. Patients might also undergo brain imaging to detect any abnormalities, such as signs of a stroke, bleeding or tumors.
If Alzheimer's or another form of dementia is the diagnosis, then the neurologist will start treatment options to help slow disease progression. "Most of the value we add," McMurtray explained, "is with the initial workup, the diagnosis, and making sure there isn't another cause. After that, we start medications. And we might check with the patient once a year to see how they're doing — or more frequently if needed."
That's why a geriatrician can be a great asset to your care team. "A geriatrician can absolutely serve as a primary care physician and would be able to address additional medical problems that the patient might have," McMurtray said. "Whereas the neurologist would mainly be evaluating and treating the dementia."
What does a geriatrician do?
You might be wondering when you or a loved one should switch from seeing a primary care provider to seeing a geriatric specialist.
"You could see a geriatrician when you want to optimize your health as an older adult," said Anne Gifford, M.D., a geriatrician in the Division of Geriatrics at Vanderbilt. "Or you can also see a geriatrician when you start to notice that you're not performing in the way that you used to as a younger adult and you want to have an evaluation by someone who's trained to see older adults."
Geriatricians focus on geriatric syndromes, such as bone mineral issues, recurrent falls, blood pressure changes, decreased appetite and weight loss, depression, anxiety and social isolation, just to name a few.
"They understand the aging body," Gifford said, "and they understand the complexities of medication changes and the different ways that the body adjusts to aging."
Seeing a geriatrician, then, is a logical first step when memory concerns or cognitive complaints crop up. A geriatrician might refer a patient to a neurologist when a movement disorder or Alzheimer's or another form of dementia is suspected.
"We're happy to meet with anybody who is curious about their health, is curious about their aging, is curious about their cognition," Gifford added.
A team-based approach
At Vanderbilt, care providers work together to give older adults comprehensive care for geriatric syndromes, whether they need to see a social worker, a neurologist, a physical therapist or another specialist.
"It's not that common to have a clinic really just for the aging population," Gifford says. "Thats not something that I think exists in a lot of other states or cities. The multi-disciplinary nature is really unique."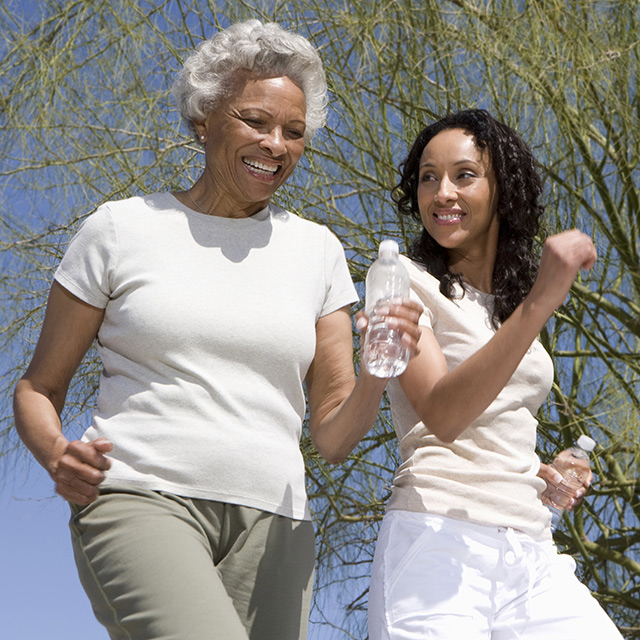 The Vanderbilt Cognitive Disorders Program treats problems with memory, reasoning and orientation. If you or a family member is experiencing these symptoms, it might be due to a cognitive disorder. Vanderbilt experts can identify the problem and create a treatment plan.