These diabetes management apps can make life easier for you and your child.
Our smartphones and tablets give us access to a host of resources that can make a chronic illness like diabetes more manageable for kiddos and their parents. We sat down with Kimberly Barnes, charge nurse at Vanderbilt's Eskind Pediatric Diabetes Clinic, to find out the latest tech tools to help with everything from food tracking to educating your child on symptoms and management.
"Having diabetes is never fun, but I always share with families that they live in the best time and the best age because of the apps and the technology that are available to us now," Barnes said.
6 of the best diabetes apps for kids
Toby's T1D Tale
Barnes describes Toby's T1D Tale as an iPad app that functions as a virtual storybook following Toby the turtle. "It's an interactive tool to just learn more about the basics of diabetes," she said. She recommends this app for parents looking for a fun, non-intimidating way to teach a child about a diagnosis.
CalorieKing Food Search
CalorieKing Food Search is an iOS app, but you can also use the website on an Android phone or any device to look up the carbohydrates in food. "We actually recommend the website over the app because the website is updated daily," said Barnes, who likes CalorieKing for its extensive database. She has even used it herself to look up foods commonly found at the fair, like fried Oreos or cheesecake on a stick.
GoMeals
GoMeals is both an iOS and Android app that functions as a food tracker (powered by CalorieKing), an activity tracker, a glucose tracker and even a restaurant locater. "The GoMeals app can be linked to a Fitbit account," Barnes said. "This might be used if a child has type 2 and they're tracking their activity throughout the day." The glucose tracker allows for recording blood sugar levels, and the restaurant locator helps with finding healthy places to eat.
Glucagon
The Glucagon for Injection app, available for both iOS or Android devices, is good to have readily available on your phone and on all of your child's caregivers' phones in the event of a severe low blood sugar episode that requires an injection. "This is an app that the grandparents can download — or a babysitter or a school nurse — and they can go into the app and it walks them through, step by step, how to give Glucagon in an emergency."
Glucose Buddy Diabetes Tracker
Available for both iOS or Android devices, the Glucose Buddy Diabetes Tracker allows you to track blood sugar, meals and medication. The app is free, or you can pay for a premium version, which is ad-free and includes an automatic A1C calculator to help with long-term management, Barnes said.
Glucose meters that connect to apps
An exciting new trend in diabetes management is apps that sync with corresponding glucose meters, making it easy for parents to monitor their kid's health. "A lot of times this is more for teens who do have a phone," Barnes said. "When children check their blood sugar levels on that meter, it will then send all the data to the app. And when it's uploaded on that phone, the results can be shared with parents." The following apps work with corresponding meters: Contour Diabetes, Accu-Check Connect and OneTouch Reveal.
New technology is always coming to light to help patients and their families manage diabetes. Next time you're in the clinic, don't forget to ask your nurse for the latest tech tips. "Your providers are here to help make your life with diabetes easier and more manageable whenever we can," Barnes said.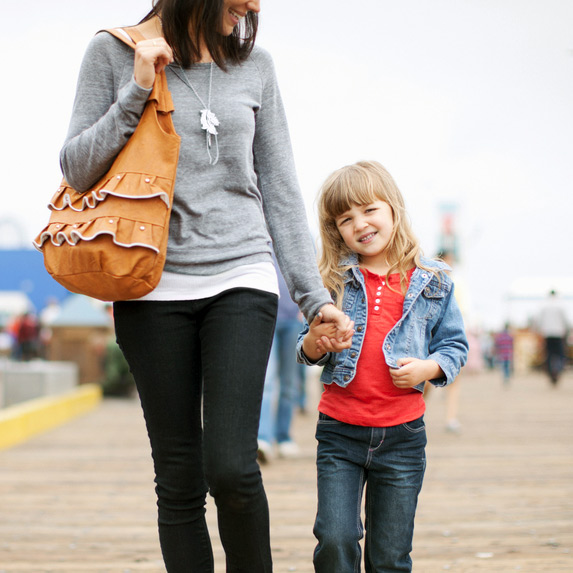 The Diabetes Program at Monroe Carell Jr. Children's Hospital at Vanderbilt is one of the largest pediatric diabetes centers in the nation. These experts provide a family-centered approach to managing diabetes for more than 3,000 children from Tennessee and eight surrounding states at the Vanderbilt Eskind Pediatric Diabetes Clinic in Nashville and locations in Franklin, Murfreesboro, Jackson, Clarksville and Cookeville.