Don't be afraid to head back to the dentist for a checkup.
If you've put off routine dental care during the COVID-19 pandemic, now's the time to schedule a cleaning and an exam. Getting back on track with regular dental appointments can help circumvent future problems with your teeth and fix anything that's cropped up over the course of the past year.
Now with COVID-19 vaccines widely available, patients are less nervous about the pandemic, and more nervous about having put their dental care on hold, said Tyler Ames, DMD, of Vanderbilt Dental Clinic. But he's urging patients not to let worry get in the way. "They're scared of what we're going to find," he added. "But we're giving patients a lot of grace and encouraging them."
To put patients at ease, we asked Ames what pandemic protections are in place, what types of dental issues he and his colleagues are finding in patients who've been scheduling appointments, and how those issue are treated.
COVID-19 precautions
"Here at Vanderbilt," Ames added, "we're a pretty special place. We have world-renowned epidemiologists and infectious disease doctors who are helping us navigate this. And because of that, I think our oral health team is extremely well-positioned to meet the needs of the community."
The clinic incorporates all Centers for Disease Control and Prevention (CDC) recommendations for personal protective equipment for both staff and patients. Patients who need aerosol-generating procedures must take a COVID-19 test beforehand or be two weeks beyond their final vaccine dose. After such a procedure, the team shuts down a room and doesn't use it again until the aerosols have settled and the room can be cleaned. The new clinic has also been designed to the highest hospital standards to optimize air exchange in all of the treatment areas.
"I feel like we've really done a great job throughout the entire pandemic," Ames said. "And to my knowledge, there's been no transmission of COVID-19 — employee to employee, patient to employee, or employee to patient."
Dental care issues
Although returning to the dentist after a hiatus can feel daunting, Ames said not to worry. You certainly won't be scolded or shamed for skipping a routine appointment or for any discovered issue. And that holds true even when there's not a pandemic. So what has Ames been noticing in the mouths of returning patients? In some cases, a dental implant has been necessary for a decayed or fractured tooth, he said.
In many instances, a delay in receiving a filling for a small cavity has caused further tooth decay beyond the point of saving the tooth. Ames noted that diets and routines have changed over the past year, potentially advancing an already decaying tooth's deterioration.
Ames said he's also seen an increase in patients who have been grinding their teeth at night. "There are many issues that have spawned from the pandemic that result in stress," he said, "and that's triggering that nocturnal bruxism in some cases." People have even fractured a tooth as a result of the grinding, and they may be unaware of the issue. In addition to tooth pain and wear, grinding can sometimes cause headaches or temporomandibular joint (TMJ) pain, and people may have made an appointment with their primary care doctor or specialists rather than their dentist.
Ames said the team has also noticed an uptick in pediatric dental needs. "Kids are spending a lot more time at home during the pandemic," he said. "And so parents are noticing a lot more when their kids are having an issue." However, they may have held off on coming in. Ames said it's safe to make that appointment. To meet the unique needs of children, Vanderbilt Dental Clinic now has Margaret Maclin, DMD, a full-time pediatric dentist on the team, Ames added.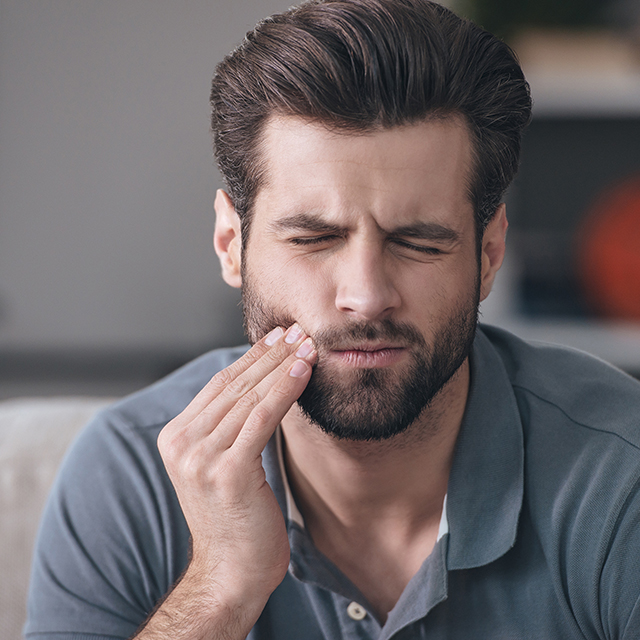 Need a consultation for dental implants?
About 120 million people in the U.S. are missing at least one tooth due to dental decay (cavities), gum and bone disease, injury, or tumor surgery. Dental implants can be an effective treatments, and Vanderbilt Oral and Maxillofacial Surgery can help.