Picking the right pediatrician is important. Here are smart topics to cover during your search.
Choosing the right pediatrician to care for your child is incredibly important. Most parents begin their search for a pediatrician in the second trimester of pregnancy. But it's never too late to find the right health-care provider to care for your child; this is a long-term working relationship with a person or medical practice that will play a large role in your child's health.
One of the first steps in your search will be calling your health insurance company for a list of doctors covered under your plan. Often, insurance companies or hospitals, such as Monroe Carell Jr. Children's Hospital at Vanderbilt, have information about where the doctors have been trained and how long they've been in practice. After reviewing your options, request an interview with several doctors. This is a great first step in choosing a pediatrician.
The American Academy of Pediatrics recommends discussing the following topics during your first meeting with a pediatrician you're considering to care for your child:
What are the doctor's hospital affiliations? If it becomes necessary, where would your child be admitted?
Is the pediatrician's office conveniently located?
Are the office's hours convenient? (Working parent may need evening or weekend hours.)
What is the doctor's policy on taking and returning phone calls? Is there a nurse in the office who can answer routine questions?
Is the doctor in a group practice? Does another physician cover for the doctor? During which visits, if any, will your child be seen by a nurse practitioner? Who handles phone calls when the office is closed or during vacations?
If you need a lactation consultant to help you with breastfeeding, can the pediatrician set up that visit for you?
Do you sense a genuine interest by the doctor in the problems of your child, including particular health disorders he or she may have?
Are the doctor and office staff friendly and polite? Do they demonstrate compassion and patience? Or do you feel rushed in the office, as though the doctor is eager to move on to the next patient?
How are visits for acute illnesses handled? Can you make an appointment on short notice if your child has a sore throat or an infection, for example?
Does the waiting area have separate spaces for sick and well children?
Does the doctor listen and speak clearly, using layman's language (not medical jargon) to explain illnesses and treatments. Does the doctor make an effort to ensure your questions are answered?
What are the doctor's fees for sick visits, routine examinations and immunizations? What is the office policy regarding insurance forms?
If your child should ever develop a complex illness that needs the care of specialists, will your pediatrician coordinate care among all the doctors providing treatment?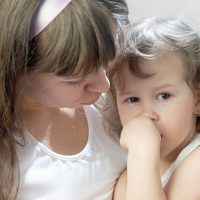 Learn more about pediatricians available at the Monroe Carell Jr. Children's Hospital at Vanderbilt by visiting its website or by calling 615-936-2555.