A hospital stay disrupts family routine. The child life team helps make sure children's needs are met.
Child life specialists are professionals in the hospital or clinic who help children and families learn to manage stressful health-care experiences. I am a certified child life specialist in the pediatric intensive care unit of the Monroe Carell Jr. Children's Hospital at Vanderbilt.
As the mother of a preschooler and an infant, I know the many ways in which family life can be chaotic, unexpected and stressful. Whether my son has bumped his head on the corner of the table (again), or my daughter managed to reflux milk out of her nose (again), I know the motherly feeling of worrying about a child's well-being.
As a child life specialist, I've met families facing everything from minor injuries to major traumas or losses. Health care can be stressful. Children have many emotional reactions to hospitalization with illness or injury. These experiences impact the child's well-being, not just at the time of care, but possibly years down the line – like my father, who is still terrified of the dentist 40 years after a traumatic root canal!
Because children's physical health so deeply impacts their development and emotional health, child life specialists work to help children express their feelings and find the skills they need to feel empowered and safe during medical procedures and hospital stays.
The child life team helps meet five of a child's important needs in the hospital:
1. The need for play.
Play is a child's first language. Children learn, communicate and build relationships by playing. They play in different ways depending on age, abilities, life experiences, personal preferences and culture. What is universal, though, is the child's fundamental need and desire to play, even in times of stress. Child life specialists ensure that children can play despite illness or injury. These experts help the hospital seem more normal by making sure play happens. They coordinate individual and group play, special events and programs. They can also adapt favorite activities to accommodate children with all kinds of injuries, special needs or physical limitations.
2. The need to learn and grow.
Children learn and grow every day, through every experience. An unfamiliar experience like a hospital stay or clinic visit can be intimidating, but also an opportunity for the child to learn new things about their environment, the world and themselves. In the hospital, children's physical skills may be challenged. They may also need to develop new ways to regulate their emotions, build a sense of identity or form trusting relationships with health care providers.
When children are working to master new skills at home, such as potty training or starting kindergarten, child life specialists partner with the medical team to support the child's progress even while he or she is in the hospital. We also help children recognize their achievements and normal developmental milestones, such as celebrating holidays, graduating high school or completing treatment.
3. The need to cope with many emotions.
Stress can be different for each child. It may come and go, or last for longer periods of time. Health care presents a unique set of stressors that children react to, make sense of and deal with in different ways. Child life specialists help children understand and express their feelings about their medical situation. We help families practice coping strategies to deal with fear and stress. These include relaxation techniques, arts-based therapies and problem-solving skills. Children and families continue using these strategies after the child is home, or during the next visit to the hospital.
4. The need to understand their environment and experiences.
Children have a need and a right to be involved in their medical care. For some, this means an active role. Others may let the medical team or family members help with tasks. Their degree of interest or involvement differs according to a family's culture or the child's temperament. Typically, familiar things frighten children less than the unknown, especially when it comes to examining and caring for their bodies. Child life specialists put their knowledge of child development to work to understand each child's learning style, tailoring techniques to the child. With the child, they may focus on the hospital environment, tests, procedures, a new diagnosis or treatments. They can help children practice health care-related skills such as swallowing pills, managing blood sugar or knowing when to use an inhaler. Child life specialists may help children accomplish these goals by using puppets, toys, videos and visual aids, guided tours of hospital facilities or by meeting other children with the same diagnosis. When a child learns about medical equipment in a playful environment, it can help correct misconceptions and let them practice their coping strategies.
5. The need for family support.
Child life specialists can offer help while recognizing that a child's family is the most important part of their life. Child life specialists serve not just pediatric patients, but also their parents, siblings, cousins, classmates or other people who are important to the child. Whether providing play, developmental support, coping assistance or education, all of a child life specialist's interventions are directed toward helping families navigate some of life's most stressful moments.
This post was written by Jessika Boles, Ph.D., CCLS, is a child life specialist serving the Pediatric Critical Care Unit at Monroe Carell Jr. Children's Hospital at Vanderbilt.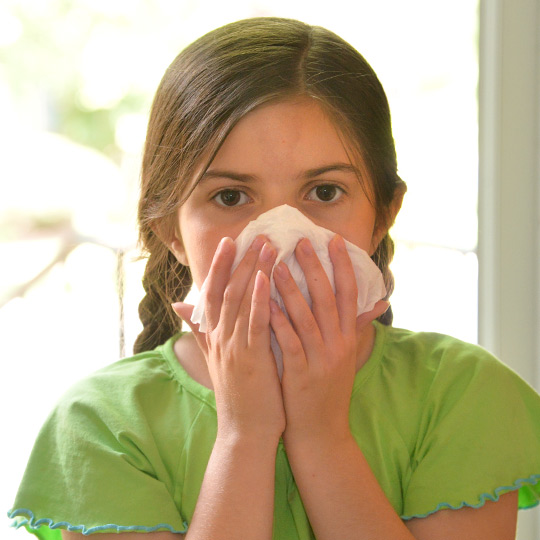 After hours care for your family
Vanderbilt's Children's After-Hours Clinics offer the convenience of a walk-in clinic with care provided by a board-certified pediatrician from Monroe Carell Children's Hospital at Vanderbilt. No appointment is necessary, but it's recommended you call your pediatrician first. Learn more about services here.