Communication with educational and medical experts will help children with back-to-school transition.
There's so much to do when sending your child back to school. You need school supplies. Backpacks and lunchboxes. A regulated sleep schedule. But if you're the parent of a child with chronic illness, there's more to consider, such as how you can help set your student up for success in the academic year ahead.
"School is a child's job — it gives structure to daily life," said Tisha Coggin Clay, a certified teacher at Monroe Carell Jr. Children's Hospital at Vanderbilt's hospital school. (Teachers like Clay support patients and their parents who go through frequent and/or lengthy hospitalizations.) "Even while children are receiving medical treatment, school allows them to be with their peers. It also helps foster independence and success."
But Clay says school staff need your ongoing help in understanding how your child's chronic illness and related medical needs will affect them at school, especially if the illness affects attendance. "As a parent, you are your child's most important advocate, so it's important that you explain how your child's illness can affect them," she said. "Open communication is key." Here are some things Clay recommends you do to support your child in the classroom this year.
Talk to your child's medical team.
If you don't have an upcoming appointment scheduled, make plans to talk to your child's medical team about how your child's condition might affect attendance and day-to-day life at school. Ask about details that will help you advocate for your child, including:
Frequency of clinic visits and/or hospitalizations
Upcoming treatments, and what might be involved in terms of recovery
Possible side effects that could affect school performance
Special precautions for common childhood illnesses such as chicken pox, flu, colds, etc.
Activity limits
What the school nursing staff might need to know in case of emergency
Ask the medical team to share written copies of what they are recommending so you can pass this information along to your child's school.
Talk to your child's educational team.
At the beginning of the year ask to have a meeting with your child's educational team, which might include your child's teachers, counselor, principal and school nurse. During this meeting, share the information you gathered during your visit with your child's medical team. State your concerns and expectations for the year. "The goal of the meeting should be to determine the support that your child will need to be successful," Clay said, "whether they are in school or during absences. You, school staff and your child will work together to decide what's best." Options for support include accommodations through a 504 Plan (Section 504) or an Individualized Education Plan (IEP), which is done through special education (IDEA). Each plan has a different eligibility process that your school will discuss with you. Whichever plan is chosen, always ask for written copies of what you agree upon during the meeting.
Keep the lines of communication open.
Check in with your child's teachers throughout the school year. "Knowing what's working — and what might need to be tweaked — will help ensure that continuous progress is being made," Clay said. Encourage the educational team to reach out to you as issues arise so that plans can be adjusted.
Keep your medical team in the loop, too. Share updates on absences, changes in academic performance, or concerns from you, your child, or teachers.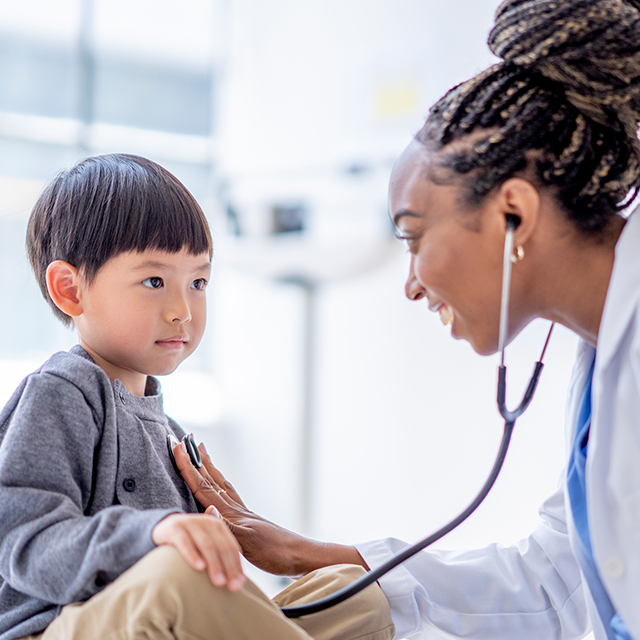 Quality care after hours
Vanderbilt Children's After-Hours Clinics offer the convenience of a walk-in clinic with care provided by Monroe Carell Jr. Children's Hospital at Vanderbilt experts. These clinics offer urgent care for non-life-threatening illnesses or injuries in children of all ages. No appointment is necessary, but it is recommended that you call your pediatrician first.