Here's how to keep young athletes healthy and safe from heat-related illnesses.
As temperatures rise, young athletes are at higher risk for heat illness during practices and games.
According to a 2010 study from the Centers for Disease Control and Prevention, more than 9,000 high school athletes are treated for heat illness each year. More than 60 percent of heat illness cases occurred in August, at the beginning of the school athletic year. Most cases occur in football, but heat injury can affect any athlete in any sport at any time of year.
Here are five tips to help your athlete beat the heat and stay healthy this summer and fall:
1. Ensure acclimation.
This is a process that introduces an athlete to clothing, climate and the intensity/length of exercise over the course of 10 to 14 days. This allows athletes to adapt to new conditions and increase exercise tolerance in the heat.
2. Stay properly hydrated.
Athletes should drink 8 to 16 ounces of water one hour before exertion. During exertion, they should continue drinking every 15 to 20 minutes (an athlete weighing less than 90 pounds should drink 10 gulps for 5 ounces; more than 90 pounds, drink 20 gulps for 10 ounces).  Coaches should weigh athletes before and after practice and have athletes drink 16 ounces of water for every pound lost. Athletes must regain pre-practice weight before the next practice. Also, for activities longer than 1 hour, add electrolytes (sports drink) or drinks/foods with salt.
3. Maintain good nutrition.
A healthy diet is essential to boost energy levels, lower injury risk, speed muscle recovery and increase concentration.
4. Watch the weather and be flexible.
Be sure to keep an eye on the weather and limit activity when it's very hot. Also, wear lightweight synthetic clothing when possible and provide cooling devices.
5. Be aware and prepared.
Sports provide immense benefits to our kids. With proper prevention and preparation, we can help keep them healthy, active and injury-free.
This post was written by Alex B. Diamond, D.O., M.P.H., F.A.A.P., director of the Vanderbilt Program for Injury Prevention in Youth Sports. He is also a team physician for Vanderbilt University, the Nashville Predators and the Nashville Sounds. Find him on Twitter: @DrDiamondSports.
For more information about sports safety, click here.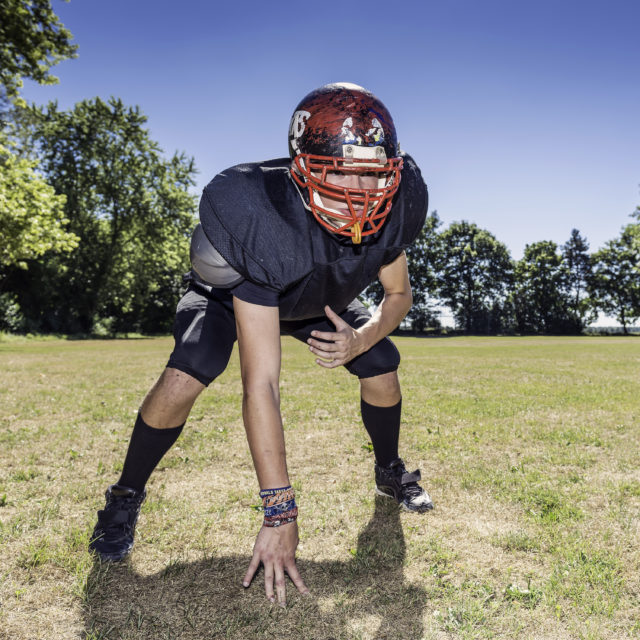 The Safe Stars initiative
Sports leagues should be encouraged to achieve the highest possible safety standards for their young athletes. The Safe Stars initiative recognizes youth sports leagues throughout Tennessee for providing the highest level of safety for their young athletes. Safe Stars consists of three levels – gold, silver, and bronze – and involves implementation of policies around topics such as concussion education, weather safety and injury prevention. Read more about the initiative here.