How to eat on game day without sacking health goals.
The big game is cause for a party with lots of your favorite food, right? Savory meat, warming chili, the tang of Buffalo sauce?
Football food tastes great, but it's often full of fat and salt. If you're trying to eat a healthier diet, you don't have to choose between enjoying favorites on game day and achieving your weight loss or heart health goals.
Here are some of My Vanderbilt Health's favorite recipes for football festivities, dishes tweaked a bit to make them healthier than store-bought or traditionally prepared versions. In addition to enjoying these recipes, go easy on food portions, limit alcohol intake (ideally, no more than one serving of alcohol per day for women and two for men) and drink water or unsweetened tea throughout the day. And always a good idea: Make sure your table is filled with lots of colorful crunchy vegetables (here are two healthy hummus recipes for dipping.)
Whether your favorite team wins or (gasp!) loses, you'll wake up the day after the big event without post-game food guilt.
Our recommended football party menu:
And if you want to cook like a Vanderbilt University coach, check out our Cooking With Coach series in partnership with VU Athletics.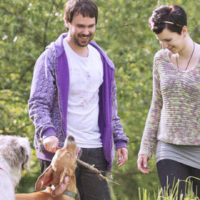 The care right now that's right for you
Not feeling well? Vanderbilt Health operates a variety of walk-in clinics in Middle Tennessee, including some with Williamson Medical Center, to take care of everything from mild gastrointestinal symptoms, to sprains and sport injuries, to flu shots, fevers, coughs and rashes. Search locations and learn more about the conditions treated there.