The Annual Preventive Visit helps your doctor provide you with the best plan of care, customized to your needs. Here's why you should schedule your Preventive exam.
You are entitled to an annual preventive visit to assess your health. Although this visit is not a physical, it secures you valuable one-on-one time with your primary care provider and is highly recommended for ages 65 and up. Plus, a preventive exam covers health concerns not always addressed at other appointments and provides you with a comprehensive health plan going forward.
We interviewed H. Edward Odom, M.D. of Vanderbilt University Medical Center to find out how the Annual Preventive Visit can help you and your physician work toward your optimal health.
1. The visit provides a dedicated time to talk with your physician.
If you visit the doctor only when you're sick, that appointment will revolve around your getting well, as opposed to your comprehensive health care needs. The Annual Preventive Visit solves this issue by serving as a chance for you and your physician to collaborate on your whole health, rather than just one specific issue.
"Often routine follow-up or acute care medical visits are focused on the management of chronic conditions or on evaluating and treating a new complaint," Odom explained. "So there's often not time to really review the status of health maintenance and preventive measures and to spend a lot of time counseling and evaluating patients." The Annual Preventive Visit provides that time.
2. The Annual Preventive Visit is a chance to update your medication list and ask questions.
While most doctor's visits will involve going over your list of medications, this is an especially important function of the Annual Preventive Visit. "We do what's called a medication reconciliation," Odom explained. Clinicians will ensure that your list of medications is accurate. Plus, they'll talk with you about each medication's purpose and the prescribed dose and address any questions you may have. This appointment can also refill your prescriptions.
3. The visit addresses your overall wellness.
Your physician will assess aspects of your health that other appointments overlook. You'll possibly undergo a fall risk assessment, brief memory testing, a visual acuity test, screening for depression and more. Your doctor will take the time to discuss how you're doing overall. This may include whether you're having issues sleeping or performing your usual activities.
"If you are able to assess that a patient's global functioning is declining," Odom said, "then sometimes you can intervene by ordering physical therapy or home health care or clarifying or assisting with medications or other interventions."
4. You'll receive a personalized prevention plan to help keep you well in the future.
After your Annual Preventive Visit, you'll have a personalized prevention plan of service. Your plan will provide a roadmap for your health going forward. This especially regards preventive practices like the need for any screenings, vaccines or lifestyle changes. "Prevention is good patient care," Odom said. "You'd much rather prevent a stroke, or a fall and hip fracture, then treat it after the fact."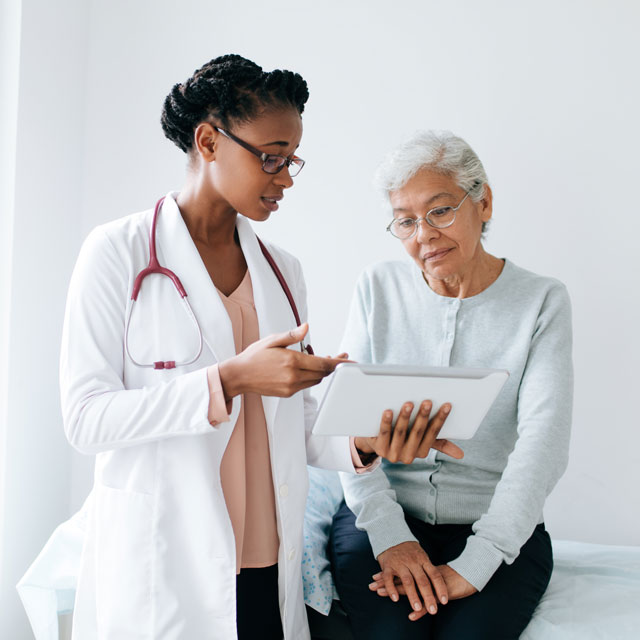 Don't forget to schedule your annual preventive visit, which is highly recommended for ages 65 and up, directly with your doctor's office so you can be sure you are doing everything you can to stay as healthy as possible.