Stay active outdoors as a family this autumn season.
Fall is the perfect time of year to explore Middle Tennessee and take in the cool, crisp weather and stunning color changes. There are countless family fitness activities for getting outdoors and staying active.
Here are 10 unique ideas for engaging in family fitness while soaking in the beautiful fall weather:
1. Rake leaves/create leaf mazes
Grab your rake and let's get active! Whether it's removing fallen leaves in your own yard or a neighbor's, raking leaves is a great way for family fitness and burn a few extra calories. For every half hour of raking and bagging leaves, the average person can burn about 175-225 calories. Encourage your kids to join in on the fun by creating and navigating leaf mazes together.
2. Geocaching
Geocaching is an outdoor treasure hunt game that the whole family will love. All you need is a device (such as a cellphone) that has a global positioning system (GPS) to locate hidden geocaches, "treasure" items such as currency from other countries or mini toys. Participating in this adventure game not only promotes family bonding, but it also challenges you to explore your current or a local neighborhood. Visit the official geocaching website for more information.
3. Community fun run
Check your local parks and recreation or city website for upcoming 5k or fun walk/run events in which you can participate as a family. These themed events may take place closer to fall holidays such as Halloween or Thanksgiving. If you have younger children, consider bringing a stroller or wagon in case their energy runs out.
4. Family zoo trip
Gather up the family and spend an afternoon at your local zoo. The Nashville Zoo switches to winter hours (9 a.m. to 4 p.m.) in October, but hosts some night events in the fall, too. Increase your step count by walking to as many areas of the zoo as time and your children's cooperation allows. Be sure to grab a map on your way in, as this is the perfect opportunity to teach your children how to navigate and use a map with the four directions and animal-based landmarks.
5. Outdoor dance party
Turn up the beat and get groovin'! Dancing is a unique form of self-expression and a fun lower-impact physical activity. Don't forget to play family-friendly, popular singles such as the "Shake It Off" and "Can't Stop the Feeling" or reach further back with "YMCA" or "Macarena."
6. Corn maze
Visit a local farm that boasts a corn maze. Walking and navigating your way through the maze contributes to meeting your daily physical activity goal. If you temporarily get lost, don't despair! That's a few more steps you can add to your step count.
7. Outdoor obstacle course
Building a backyard outdoor obstacle course not only encourages family physical activity, but also gets those creative juices flowing. This inexpensive, energy-filled activity can be created using household objects such as hula hoops, plastic cones, a ladder, chalk and other items. Involve the entire family in gathering items, setting up the course and finally, engaging in family-friendly competition.
8. Local farms or fall festivals
Discover a new farm or fall festival in your area that involves active activities such as apple or pumpkin picking, children's carnival games and/or sack races. The more you move, the more calories you burn.
9. Halloween hopscotch
Your kiddos love to jump around, so why not get them hopping during Halloween hopscotch? Simply cut out pumpkins using poster board and place on the ground to be used as their "hopping stones." Don't have poster board? You can also use colored paper or chalk to create other festive Halloween shapes.
10. Nature scavenger hunt
Take your family hike to the next level by introducing your children to the natural world around us. Point out different types of leaves, bugs or flowers. Make it a game by creating BINGO-type cards complete with pictures of nature objects – your little explorers will love finding items on their cards and may be even more intrigued if they can add stickers to those that they have already found.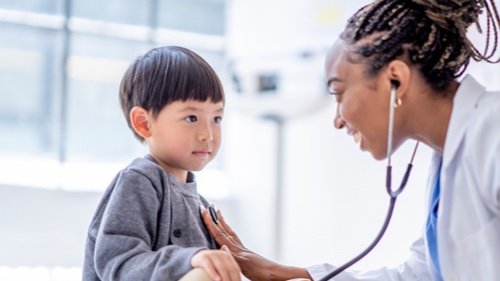 After-Hours care for your family
When your child gets sick or has an injury after normal office hours, quality care is available. Vanderbilt Children's After-Hours Clinics offer urgent care for non-life-threatening illnesses or injuries in children of all ages, provided by board-certified pediatricians from Monroe Carell Jr. Children's Hospital at Vanderbilt. It's recommended to call your pediatrician first.